When it comes to cabinet hinges, there are various options to consider when installing your cabinets. It seems as though there is an infinite number of eCommerce companies that sell a nearly limitless choice of hinges from leading manufacturers. It might be tedious to narrow down the specific hinge type you require for your application. So you should better know cabinet hinge types.
Here is a list of the various types of hinges to help you narrow down your search a little bit more:
European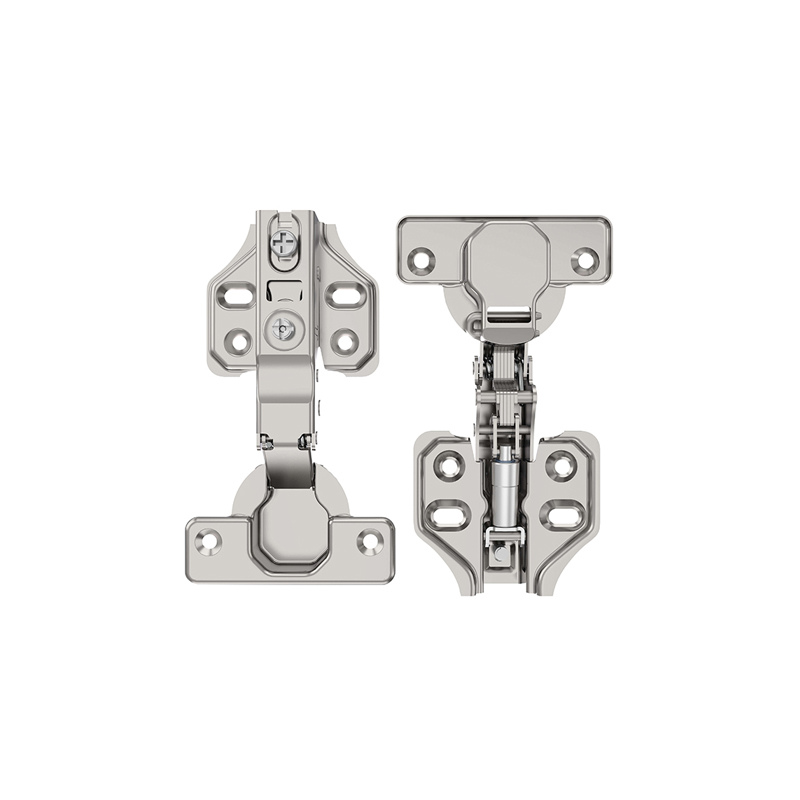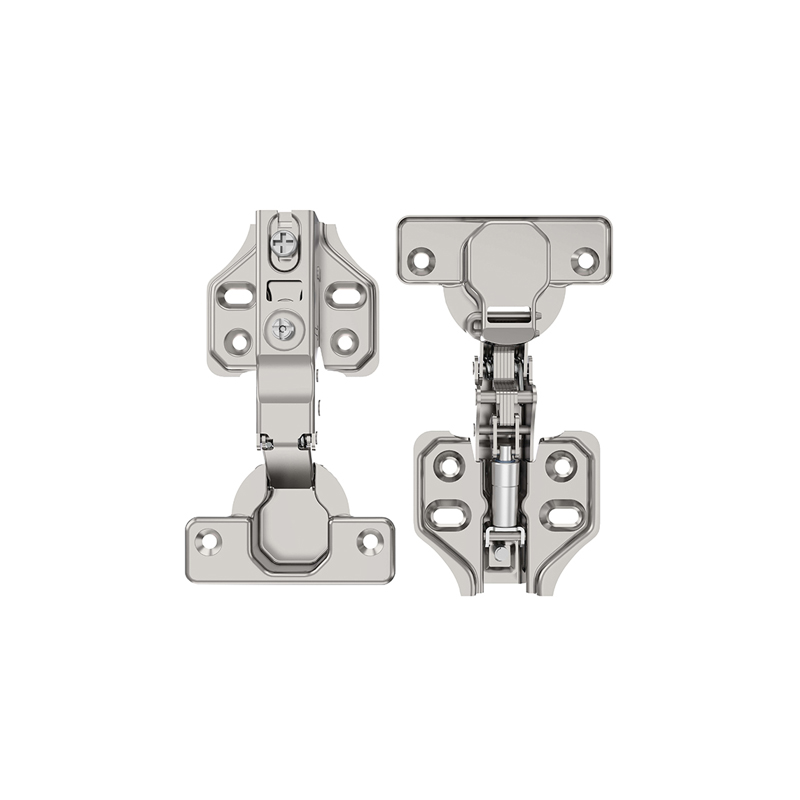 European hinges are the most popular of the lot, and they are built to last for a long time on full overlay or inset doors. European Hinges, also known as concealed hinges, are simple to install and adjustable, allowing installers to precisely align and level the cabinet doors. When the cabinet door is closed, these pivot devices are not visible, and they are typically offered in two sizes: 25mm and 36mm, respectively. These are fantastic for giving your cabinets a clean and contemporary appearance.
Overlay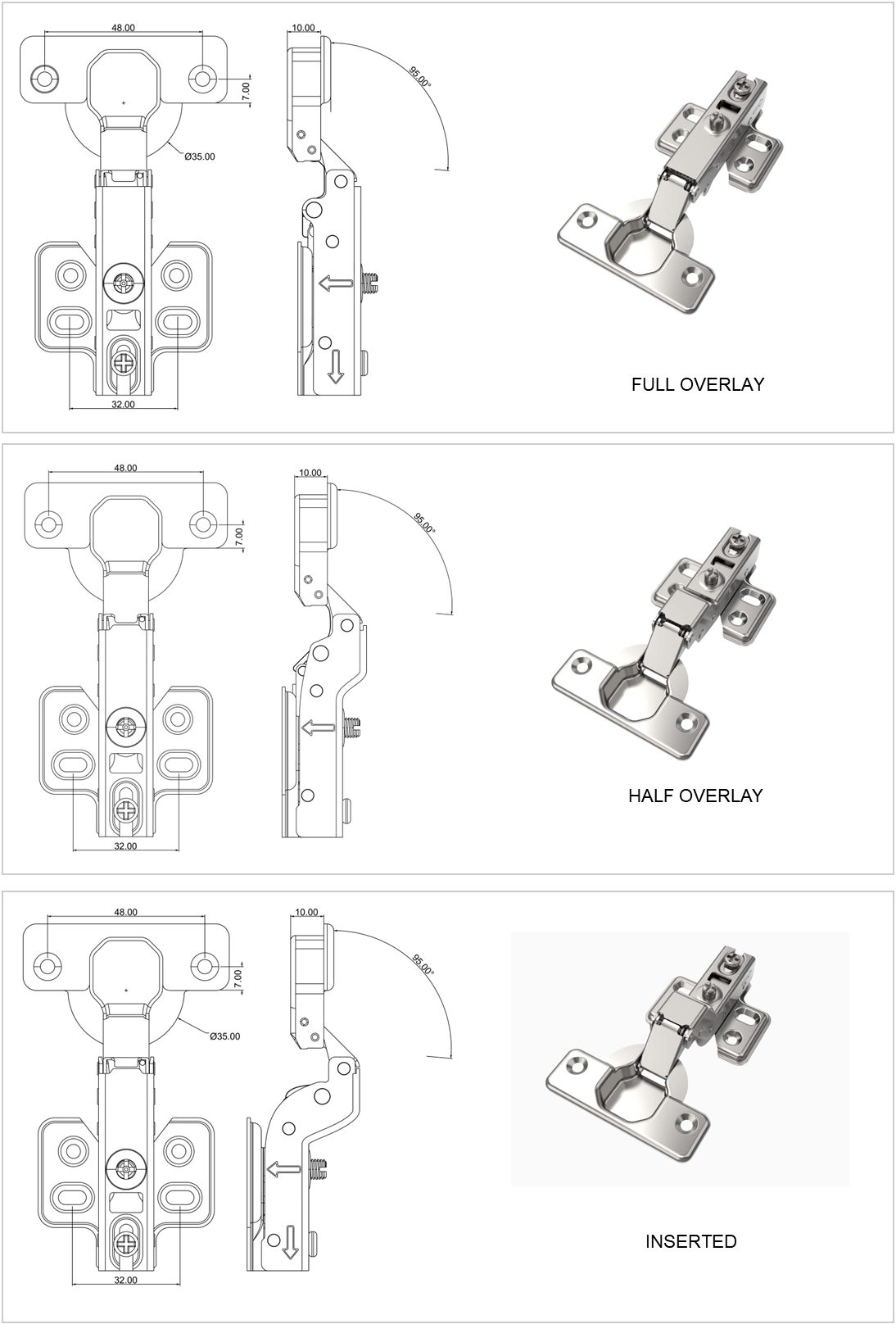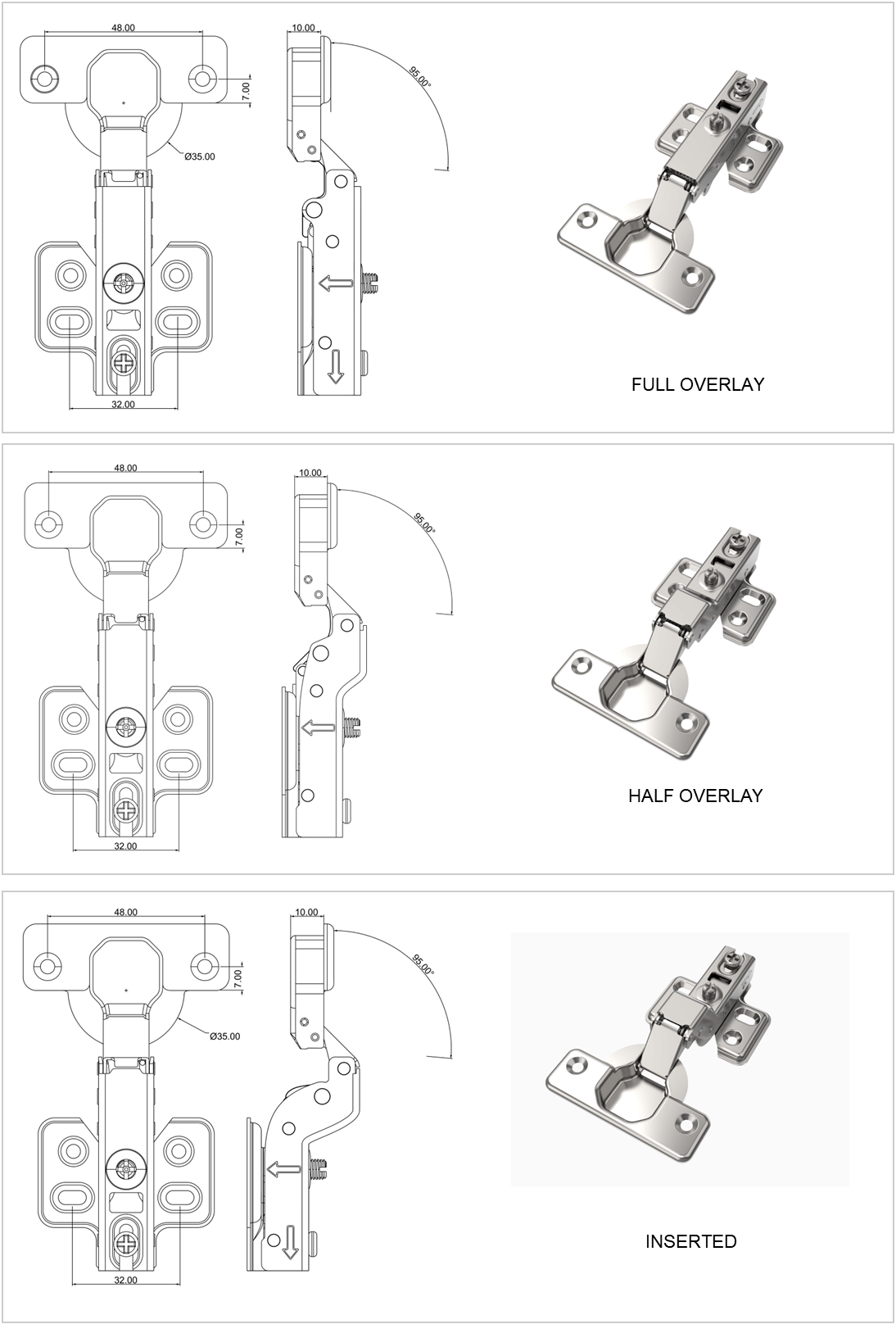 Overlay hinges are intended for use with cabinet doors that have a partial overlay on them. These are wrapped around two sides of the frame and two sides of the door, providing additional structural support. In addition, it permits the cabinet door to extend beyond the frame's perimeter. They can work with partial overlays since their plates have been bent at a 90-degree angle. A complete overlay, a half overlay, a 3/8-inch inset, and a full inset are the four overlay varieties available.
Glass Door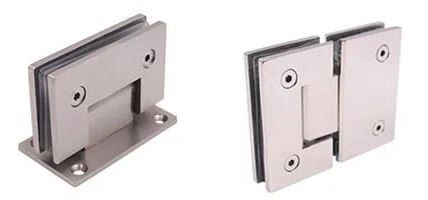 Glass door hinges are often equipped with a limited number of aesthetic features. This results in a flat, functional appearance that does not scrape the surface of the glass. In most cases, these are made up of two clamps with a non-skid material on the inside edges to prevent friction from occurring. The clamps are attached to both sides by a screw that fits into a pre-drilled hole, providing additional stability and easier installation. In addition, you can purchase glass pivot hardware that does not require a bore. The hardware is available in a range of finishes, including bronze, black, nickel, chrome, and antique brass, to complement any decor.
Knife
Knuckle-Hinges are a free-swinging device available in several different finishes, including polished brass and white. Knife pivots are just as effective as standard hinges for holding cabinet doors in place and opening them smoothly when the situation calls for it. Because they are sturdy and well concealed, they are typically found in smaller cabinets. In most cases, the straight knife hinge is utilized when the door is inset into the cabinet's top and bottom but does not extend over the cabinet's sides. The offset knife hinge is often used with doors that are entirely inset.
Invisible
When cabinet doors are closed, it is impossible to notice invisible hinges. There are several varieties of hinges, including the barrel hinge, the spring hinge, and the pivot hinge, to name a few. They are also available in a variety of different styles and materials to choose from. Installing and uninstalling the Invisible kind is usually a straightforward process. Often, all that is required is for the installer to clip the hinge into the door frame and complete the door. When it comes time to remove or replace the hinge, it is simple to clip it off the edge. When your cabinet door is closed, you will not be able to see the invisible types. This gives the cabinet a sleek, contemporary, and uncluttered appearance.
Butt hinge
They are mounted on the exterior of the cabinet door and consist of two flat pieces of metal that are hinged together. They are straightforward. They aren't beautiful, but they are long-lasting and cannot be moved once installed.
Concealed hinges
If you don't want them to be visible on your cabinets, this is the option for you to choose. They are mounted on the inside of the hinge, and what's great about them is that if you need to modify them, you can do so with relative ease.
Semi-concealed hinges
This hinge offers the best of both worlds in terms of functionality. However, it does not have the same longevity as one of the butt varieties, but it is less bulky and does not detract from the overall appearance of your cabinets.
In addition to all of these different types of cabinet hinges, there are many others to pick from, and this is when it would be a good idea to conduct your research to see what is available. There are various additional alternatives available to you, including butterfly-shaped ones, flush options (not the toilet), barrel-shaped ones, and continuous-flow options.
Cabinet hinges are not only helpful in keeping your cabinets functional, but they are also a fantastic way to add some beauty to your cabinets, which is made possible by the diversity of metals from which they can be manufactured and the extensive range of finishes that can be applied to their surfaces. For example, you can get ones constructed of steel and have a brushed chrome finish, and others made of bronze and have an oil-rubbed finish.
When it comes to cabinet hinges, the options don't end there, and one of the best ways to see them all is to conduct some internet research and comparison shopping. It is quick and convenient because you don't even have to leave your house to complete the transaction, and you'll generally find what you're looking for at reasonable costs. Your selections will also be shipped to you, providing you with even another opportunity to save gas and money by not having to go to the grocery shop.
To replace the cabinet hinges, you must first remove the cabinet doors and any existing cabinet hinges attached to them. With the help of the combination square, mark the locations of the new hinges and the locations of their screw holes for future reference. After that, screw the new hinges and screws into place, attach the door to the frame, and pay particular attention to any overlapping that may occur as a result.
Now you have known cabinet hinge type, purchasing cabinet hinges for your cabinets may appear to be a challenging endeavor, but if you do your research, you will be able to locate and purchase what you require in no time quickly.