Benefits of Full Extension Drawer Slides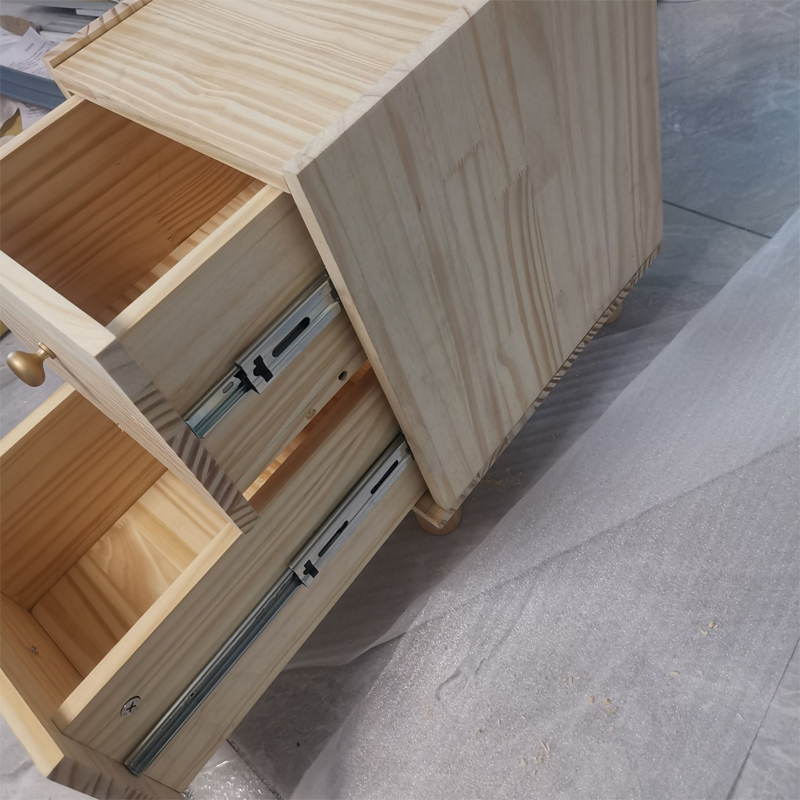 There will always be the temptation of having full extension drawer slides installed in your kitchen. It is common to think that this will increase the storage space there. As a result, you would be able to put more things there and you won't be limited to the foods that you can cook. Now, everything will be a lot more organized especially when you put labels on the slides so you would remember. There won't even be the need to put labels on those things when you get used to them. It is also awesome how these things can be used for a variety of purposes. The advantages would depend on the type of material that you use and we will help you with regards to that. Here are some of the benefits that you will often hear when it comes to using full extension drawer slides:
Amazing Accessibility
At first, it is going to be hard to get used to using these drawer slides right away. As you get used to it, you will no doubt feel what it would be like to reach out for the items you need in a split second. Now, you can say goodbye to having to open many drawers just to search for things that you need in a certain amount of time. There is no question that even young adults would be able to use these drawer slides up to its full extent. As a matter of fact, you would be able to get to it right now that you've been waning to do something that will get you out of your boredom.
Fast Installation
Believe it or not, it won't take that much effort to install full extension drawer slides especially when you are talking to the right people. You can just stand back and let them do their thing and it won't be long before you would be able to store kitchen accessories to them. There is a good reason why the manufacturer would always give long warranties for these types of things. They are pretty confident they would last a while as long as the right tools are used. Of course, you would want to observe how these things are installed so that you would end up learning something new during your spare time.
Easy to Remove
It is easy to remove as easy it is to put in. All you need to do is to disengage the lever and you would get it out of there as soon as possible. There will indeed be times when you would want to remove it for a variety of reasons. You can decide to place something there or you would want to explore a bunch of other options. There is even the option to put something else where the drawer slide used to be and there can be many options for that. Of course, you don't have to limit yourself to just a few things as you can just let your imagination do all the work.
Long Lifespan
It would be great to know that you will be using these drawer slides for as long as you can remember in your life. As a result, better get used to seeing them every single day of the week. You can place all of your reliable kitchen tools and accessories there and expect it all to work out in a short period of time. Now, you would be able to rest easy knowing you won't have to deal with any broken drawer slides anytime soon. After all, you can't afford to look for another option in the middle of cooking something. You would want to do a bit more than that with the time that you are given.
Requires Little Maintenance
It is obvious the full extension drawer slides requires little to no maintenance after they're installed. You just need to use the right cleaning materials in installing these things from the get go. Once you've gotten the right amount of stuff you've bought there, you got all the things you need for something that will serve you for a lifetime. That does not mean you can completely ignore it though as you can always get the attention of all the people that are around you. Just like the other kitchen accessories that you have, you must make sure it is pretty clean.
Gives a Clean Look
The slides gives the kitchen a good clean look even if you don't really know what would happen next if you go into it thinking what it would mean to do it by yourself. It is such a blessing in disguise for you to be doing it yourself because you know you wold be increasing the value of your place when you have these drawer slides installed. You would be able to get a good price for your place when the time comes when you would need to sell it and move to another place.
You don't have to look anywhere else when you need full extension drawer slides because we have all the types right here. You can even discuss to us what your kitchen looks like and where you're planning to put them and we will help you pick the right one. It is indeed possible to give us your budget and you can be sure that we will give you the right item that will fit all the kitchen accessories that you have. After all, we are only here to help you and nothing pleases us more than seeing a huge smile on your face. When you message us your inquiry, it won't take us that long to reply. We are even equipped with all the reliable tools needed in order to make the installation process such a fast and efficient one. This is why we are regarded as one of the best in the industry and there is no shortage of positive reviews regarding the way we've reshaped the industry in more ways than one.