8 Reasons to Upgrade your Kitchen
The kitchen is the heart of the home, and investing your time and resources in upgrading it is pretty essential. Kitchen upgrade helps in increasing functionality and convenience in your space. Also, performing minor or major renovation projects in your kitchen helps eliminate awkward layouts and replacing them with functional and modern kitchen layouts.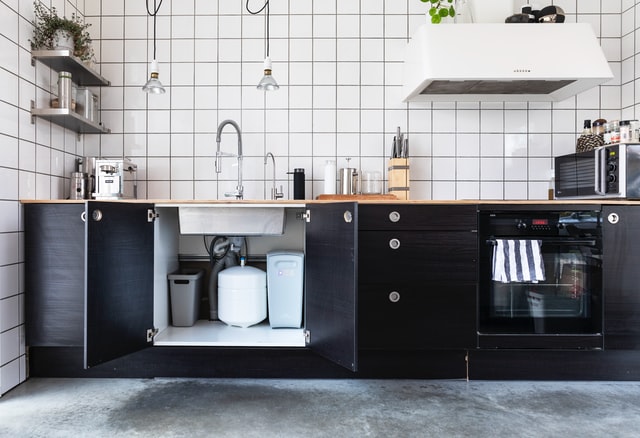 Achieve Convenience in the Kitchen
Older kitchens will often feature outdated and awkward kitchen configurations. Some of the designs of your space are annoying and deter you from performing your tasks comfortably. Also, your current kitchen may not have enough storage space and sitting capacity to suit your family's needs.
Kitchen upgrade helps to remove all outdated configurations of your kitchen and to replace them with a modern and functional kitchen layout. In the kitchen remodel project, you can increase the countertop space or the space for prepping dinner.
Upgrade Deteriorating Materials
After prolonged use of kitchen hardware and accessories, they will be subjected to wear and tear. For porous materials in the kitchen space, prolonged seepage of water will lead to rotting or loss of structural integrity of these items. All kitchen materials are bound to deteriorate regardless of how tough they were when first installed.
If your countertops or floorboards are damaged, the kitchen upgrade project allows you to replace these materials with new and more functional materials. Considering a makeover will allow you to ensure your kitchen is aesthetically appealing.
Increase the Value of your Home
Remember that the kitchen is the heart of your home, and most savvy home buyers are specifically interested in the kitchen layout when buying a home. If you upgrade your kitchen to feature contemporary designs and functional space, your home's value will increase by an average of 90%.
When renovating your kitchen, it is intrinsic to ensure that you create a modern space with rustic designs. For instance, you can install modern countertops and kitchen cabinets. You can also update the lighting fixtures of your space. Lastly, homeowners who invest in practical kitchen renovation projects will enjoy tangible benefits that will tremendously skyrocket the marketability of their residential homes.
Add Space in your Kitchen
If your current kitchen is not meeting your family's needs, it is practical to consider upgrading your kitchen. In most instances, if you have a new addition to your family, it is essential to consider a new kitchen that meets the growing family's needs.
The first thing you can do to increase the space of your kitchen is to remove the clutter. Remember that clutter in your kitchen will make the space seem small. You can invest in modern fixtures such as cabinets under your counters or hanging cabinets that help increase the storage space while ensuring your kitchen has more space.
Helps Achieve a Personalized Style and Design
Renovating the kitchen gives you the freedom to select a layout, style, and design for your kitchen. You have the freedom to choose from various styles and colors that compliment your personalized taste and preference. You can transform your kitchen from a dark and outdated design to a modern and bright space with practical kitchen upgrade techniques.
You can also change your existing countertops and lighting fixtures to contemporary and more personalized options. If you think your kitchen layout is monotonous and want to upgrade to a warm, rustic, and stylish design, incorporate the best kitchen upgrade technique.
Upgrade to Current Trends
If your home has a traditional or an old kitchen layout, it is time to consider renovating it. You can update the kitchen's features to incorporate the latest trends that are aesthetically appealing. The kitchen cabinets are also an integral part of the kitchen, and it is paramount to upgrade to those that increase your storage space and increase functionality.
Also, if you are a homeowner who values preparing some fancy meals, you can consider creating a gourmet kitchen. This type of kitchen has fancy amenities that will accommodate most cook's needs. The gourmet kitchen will feature marble countertops, a commercial stove, and high-end appliances. The kitchen also has an open floor design, spacious island, modern lighting fixtures, and ample storage space.
Energy Efficient and Eco-Friendly Kitchen
Technology is rapidly changing, and manufacturers are now manufacturing energy-efficient and eco-friendly appliances for your kitchen. Typically a green kitchen performs exceptionally well by consuming less energy and saving you utility bills.
If you have outdated appliances such as the refrigerator, they will consume a tremendous amount of energy. Also, other devices such as dishwashers, stoves, and ovens must be modern, as outdated appliances will significantly increase your utility bills.
Updating your kitchen to a more vintage kitchen helps to save energy and water. Most of these intelligent and modern appliances are eco-friendly materials that help save resources in your kitchen. Also, you can install skylights which allow bring natural light to the kitchen and reducing the need to use artificial light during the day. Installing solar water heaters also helps cut utility bills.
Meet Special Needs
Another primary reason why you should upgrade your kitchen is to ensure that your space meets unique needs. For instance, if you have a member of the family who is disabled kitchen upgrade helps create a specialized area. For example, you can remodel the countertops or cupboards where the person can no longer reach and customize them to meet the needs of your loved one.
Upgrading the kitchen makes your room more usable and ensures that your loved one does not struggle to reach for items in the cupboards. Ensure you increase convenience and comfort in your space by investing in significant kitchen renovation projects.
Key Takeaway
A kitchen upgrade is a worthwhile project that each homeowner should consider at one time. Upgrading the kitchen helps create a more appealing and functional space. Additionally, it skyrockets the value of your home and ensures you have eco-friendly and energy-efficient space. Ensure you hire qualified technicians to help create a modern and comfortable room with contemporary light fixtures and appliances.