7 Best Online Hardware Store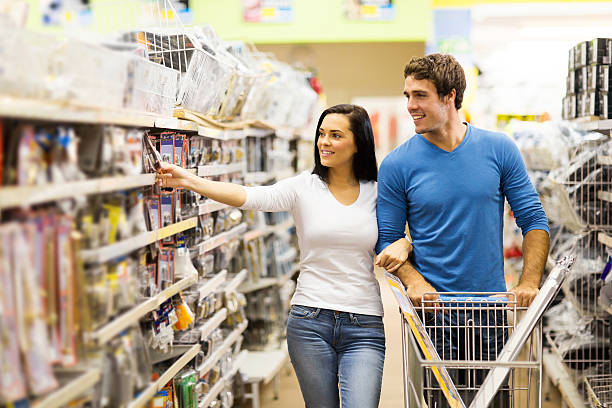 Do you often buy hardware and accessories to decorate your home? If that is the case, you might find it a bit challenging to find a reliable online store where you can get almost everything needed. This article will be focusing on 7 of the best online hardware store. We will review some of the options available for everyone who would like to place their order from the comfort of their own homes, even if it's been raining for days or perhaps if they need something urgently.
1 – Home Depot:
It has a huge selection of many different types of hardware and accessories. It carries more than 50,000 products from over 700 brands, so it is a little bit too much to browse through unless you have a particular brand in mind. If that's the case, just type the name on top of your window, and you'll get everything related to that brand. They have an "Installation Guide" page that will guide you on the installation system of locks or drawer slides depending on what specific one you need or perhaps if you're unsure how they would go together.
2 – WAYFAIR:
Even though this website's primary purpose is furniture and decorating stuff, there are other categories available such as plumbing supplies, faucets, sinks, showerheads, and tubs. The prices are quite cheaper than others, including the Home Depot store's prices. They also provide free shipping.
3 – MY KNOBS:
This is another great website for furniture lovers with the largest selection of hardware in the market today. According to their claims, there are over 18000 products available on this website that will make your furniture last forever. If you're looking for wooden knobs, drawer pulls, or bath hardware for your bathroom, then this would be a great site to visit.
4- ETSY:
The online retailer Etsy offers a large variety of products, from hand-knit scarves to paintings. The firm has over 40 million members and offers more than 800 active services in 50 categories. As of 2017, the company's reported annual revenue was $350 million. Today, Etsy is an eCommerce website for creative entrepreneurs and artists who come together to share their goods with the world. It is an online marketplace where buyers find unique solutions that they might not find elsewhere, including decorations made by hand; however, some readymade items are available, provided that it's not too complicated to make.
5 – CABINET PARTS:
This website is dedicated to kitchen and bathroom cabinets, making it very easy for individuals looking to revamp their kitchens or bathrooms. You don't need to visit different websites when you're in this one because it sells much more than just cabinets; though, they offer the lowest prices for wholesale marketplaces depending on the quantity you purchase.
6- REJUVENATION:
If you would like an old dresser or vintage furniture, then you can visit Rejuvenation Hardware's website for custom pieces made by them according to your specifications. They have over 2000 products available, including hardware items, so be sure even if you're not looking for something specific, you'll find what you need here.
7 – VENACE:
If you're looking for kitchen and bath faucets as well as accessories such as showerheads, tub fillers, and sinks, this site has everything you need under one roof. You can also check out their design inspiration which will help you choose the best products according to your needs and taste.
Venace is a retailer that offers a wide selection of goods at low prices to keep their homes well-maintained without worrying about the cost. Venace has been around since 2003, selling safety equipment such as goggles, gloves, and dust masks to larger customers like distributors. However, it also provides smaller customers access to more than 30,000 products on its website, including household appliances and lawnmowers. The company operates across North America; although it does not have any brick-and-mortar locations, it has warehouses in the US and Canada for customers to pick up products themselves.
If you are interested in wholesale hardware stores, then Venace is one of many options available. If you want more information about wholesalers or distributors who sell goods at low prices, visit Venace today.
Conclusion
With all of these options available, we hope that it would be easier for everyone to find what they are looking for between furniture hardware and home supplies. Most of the websites mentioned above offer free shipping, so there is no worry about additional charges, neither do you hesitate to contact them if something is not right. If you already made an order with one of the websites, please share your experience in the comment section below.