6 Considerations to Purchase Building Materials from China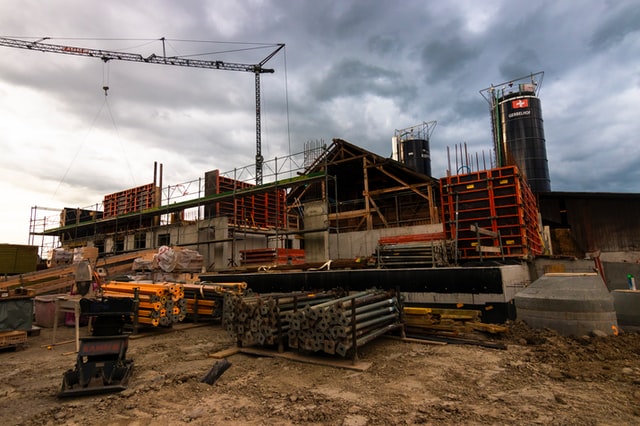 Some business owners prefer to purchase merchandise from China due to the competitive price. However, there are risks involved when placing an order on an online store, but it is easy to counter these problems by noting the following considerations.
Think It Through Before Placing Your Order
Before purchasing your building materials and other items from a foreign land, it will be best if you take some time to think about all aspects of the transaction before placing your order. This may seem simple enough; however, many people have lost money that way because they thought that they were smart by going with their gut feeling instead of doing something more sensible. Most successful e-commerce sellers who sell merchandise from foreign countries encourage their clients to take a step back and think about why they want to buy from China.
What are you trying to accomplish by purchasing building materials or other items from a foreign country? If it's for business purposes, you might want to consider taking time out of your busy schedule to visit different stores in town to compare prices with what will be offered by the online store that you're dealing with. Before placing an order on any e-commerce site, especially if it's based in another part of the world, perform some research first. You might be surprised at how much valuable information can be derived from making this small effort.
What Is The Seller's Reputation?
You wouldn't want to invest your money in a product or service from a business that has been known for being untrustworthy. It will waste your time and money if you fall victim to fraudulent individuals trying to take advantage of other naive purchasers.
It will be helpful if you look over the seller's reputation before placing an order so that way you'll know what to expect when it comes time for your merchandise to arrive at your location. Take note of whether or not there have been any reviews written by consumers who were satisfied with their purchase. If happy customers don't leave much positive feedbacks, then the chances are good that the e-commerce site has been around for only a short period of time and hasn't earned the respect of its customers. Browse through the comments left by other people who have purchased merchandise from this store, and if you don't find any that are too positive or promising, then it might be best to move on to the next seller.
Cost Of Shipping
When it comes time for your purchase to reach your home, you might not realize it, but shipping will turn into a big expense. The price will vary greatly depending on what part of the world you live in. For example, someone living in North America may spend almost $100 when purchasing products from a China-based e-commerce site; however, someone located in Asia could wind up paying as little as two-thirds of that amount since they would be dealing with a seller who has locations closer to their address.
If you're ready to spend some money on shipping, then consider taking advantage of the free shipping perk that most e-commerce sites grant customers. Some sellers won't offer this special service since it's not cost-effective for them; however, if you run across one that does provide free delivery, then take as much advantage of it as possible. You don't want to wind up spending more than $100 when all is said and done.
The Difference Of Paying By Credit Card Or Paypal Transaction
When placing your order online and paying by credit card or PayPal transaction, most people don't worry about the fee that will be associated with accepting your payment. However, you might have to pay a "hidden" charge that many people aren't aware of. It's called the Conversion Fee, and it can cost as much as 3% if you choose to make your purchase online using one of these methods. This additional expense is going to come out of your pocket, so take heed when purchasing from an e-commerce site that is offering merchandise for a lower price than what other companies are charging.
Choose An E-Commerce Site That Is Accustomed To Selling Building Materials And Other Items
It will be helpful for anyone looking to buy building materials or other items on an online marketplace if they pick a company that has been in business for some time and has gotten accustomed to dealing with people seeking these products. If you don't take the time to look at how long a company has been in business, then the chances are good that you will fall victim to fraudulent sellers who have no idea what they're doing and will wind up giving you a runaround.
If possible, ask around among your friends for the names of reliable e-commerce sites that sell building materials and other items; if not, then do some research on your own by typing "building materials" into any search engine. You might come across a forum or blog where individuals are talking about their experiences while making purchases from one particular seller on an online marketplace — perhaps it was positive or negative — so read through as many comments as you can to get a better idea of what you're dealing with.
If you're purchasing building materials or any other product that is being sold for a lower price than the average market value, then make sure to do your homework before handing over your credit card information via an online payment processor like PayPal.
To Get A Better Understanding Of Shipping Fees From China Use Help from Freight Forwarding Service Provider Or Freight Company In Your Area
Freight forwarders in China are independent companies that work as intermediaries between importers and exporters. By working with freight forwarders, exporting Chinese sellers can cut down on transportation expenses that would otherwise be incurred if they were to ship goods directly to businesses or individuals located overseas. The sellers themselves will cover the costs of these services.
A freight forwarder that handles your shipping will be able to prepare everything that's needed, including documentation, customs clearance, and delivery of your products. This will relieve you of all the stress and worries as they handle all these responsibilities, thus allowing you to pay more attention to other things while enjoying your newly purchased building materials or other items. In addition, some companies are providing free freight forwarding service for orders over USD 3,000.00 To find out whether or not this applies to you, simply contact them by phone or email in order to receive further information regarding their free freight forwarding services.