5 Reasons to Remodel Your Kitchen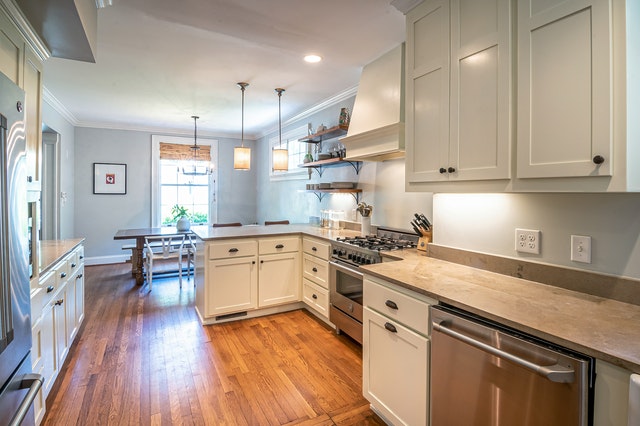 There will come a time when you will finally decide that it would be time to remodel the kitchen. It is just not feeling too comfortable to be doing kitchen stuff in there so better do something about it. For example, all the stuff there don't work the way they used to and it is just too dirty to make anything work. That is not even mentioning the fact that it would be hard to move around that place with all the stuff that has been placed there. Here are a few reasons why it would now be time to remodel your kitchen:
Increase Resale Value
In the future, you will eventually decide it would be time to sell the home and move to a new one. When that happens, you would want to get good value for it. The good news is that will happen when you remodeled the kitchen. After all, that is the place where everyone spends a lot of time while at home. You would feel great that you will get to have more budget for the house that you are planning on buying. It would be a great fit if it is big and you are planning on having such a big family in the future.
Gives Better Functionality
When the kitchen is old, you can expect most things to be not working properly. When everything gets replaced with new ones, then you would be able to do the things you were used to doing back in the day. Gone are the days when you would get angry because you always encountered leaky faucets and appliances that would not work. Now, you can rest easy knowing everything is working fine the way you wanted it to be.
Increase Water and Energy Savings
With an old kitchen, you will be wasting lots of water and electricity especially with old models. When you install new models, it is evident most of them would promise water and energy efficiency. Thus, you won't have to worry about encountering huge electricity bills in the long run. We all know how we would not be doing the environment a favor if you would be wasting tons of water when you leave it on while washing the dishes.
A New Style
It would feel great when you get the chance to upgrade the kitchen to a style that fits your personality the most. Surely, how the kitchen equipment would be made and their colors would have a huge impact on the overall mood of the place. After that, you will feel a bit motivated to come back to the kitchen over and over again in order to get a lease in life. It is such a great thing to do and it would be one of those times when you can become a bit creative with the final result.
You Deserve Better
When you visit other homes and find out they already filled up their kitchens with Smart equipment, why can't you do the same? The truth is you can actually do that and what better time to do it than right now as you can focus on every single detail. Of course, this includes all the needed research so that you can input all the right items in there without making a single mistake. There are certainly many kitchen looks online and you can be sure they are all a good fit for your home.
When is the best time to remodel kitchen? The time is right now and Venace would be more than happy to help you do it. In fact, we are equipped with the latest kitchen equipment and accessories that will make life rather easy for you. Don't be left out. It would be time to take that next step forward and buy items that will make it a lot easy for you. Remember, it is better late than never so better get in touch with our customer service team and we would be more than happy to help you in your journey towards becoming a better person. In the end, you are going to conclude that the kitchen remodel was totally worth it because you would be able to cater to your family's needs.