Top 5 Household Hardware Trend Predictions for 2021
Kitchen cabinet trends are changing over time. There were kitchen cabinet designs people loved some years ago, and they are slowly coming back. When designing a kitchen, it is essential to take into consideration the latest trends. A trend that is more usable in the kitchen and creates more space for homeowners to enjoy cooking is the best. There are several options when it comes to kitchen trends. Working with an interior design is essential in getting the trends right. The experts know the latest trends, and they can advise on the latest to adopt and start enjoying great organization in the home. Apart from the latest trends making the kitchen look smaller, they are also functional units that can be introduced to a kitchen to achieve the best look. Some of the kitchen hardware trends are: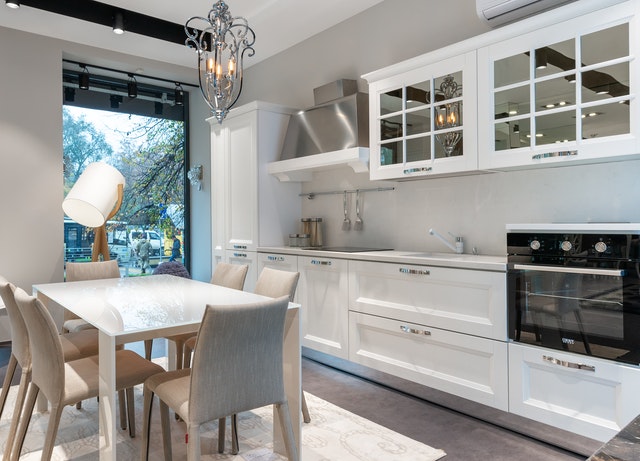 1. Open Shelving
The kitchen hardware trends keep changing. The introduction of open shelving makes things easy when working in the kitchen. It becomes easy to locate different items when cooking. There are different types of materials that can be applied in the shelving. The application of metal leads to high-strength fixtures that can last longer in the kitchen. Take time to compare the different types of shelving before coming up with the perfect solution for a given kitchen. Kitchens with big cabinets can archive the highest level of organization by introducing open shelving. They are perfect for simplifying the look but making the kitchen space more usable. There are several manufacturers out there. Take time to assess products from the different manufacturers, then decide on the best. Open shelving can be applied to achieve different styles in a kitchen. Those interested in modern looks can apply it. It is a practical way to make the kitchen stay stylish and modern.
2. Tambour
It is a style that is making a comeback due to several reasons. For example, the kitchen hardware used to lead to achieving a versatile and minimalist design. There are some kitchens where owners prefer having a cabinet that can be used for different reasons. The Tambour design ensures they can realize the best results when handling different items in the kitchen. The style is timeless and can be incorporated into different kitchen designs without the worry of making things look strange. They come in different sizes to meet the need of different homeowners. Introducing it to a kitchen will be a great way to bring about sophistication and a unique look.
3. Wardrobe Lift
The hardware is ideal for big cabinets where the higher space is not utilized. They can raise the items to occupy the upper spaces. Some areas where high spaces are required include bedroom cabinets where hanging clothes and other fabrics require high-rise space. The wardrobe lift comes in different designs. They are made out of metal to assure great durability. Adding them to a home will be a great way to make the wardrobe more functional and unique. The high-quality construction ensures the wardrobe will stay unique and attractive. It is a great way to make a homestay stylish and easy for short family members to utilize the wardrobe.
4. Mixing Finishes
The use of different finishes in a kitchen cabinet is coming back. People interested in introducing different designs in a kitchen can work on several finishes to make the homes stand out. For example, they can introduce materials such as copper, bronze, and ceramic. When different fixtures are introduced to the kitchen cabinets, specific doors can have certain finishes, and the others adopt a different look. An easy way to introduce the different finishes is where a homeowner can choose a particular design to have water-resistant finishes. Others have finishes that can work well with certain colors. Still, they will not have to resist water. The mixing trend is gaining popularity, making many homeowners achieve great satisfaction as they work on different interior design needs. The mixing trend can lead to some savings on the kitchen cabinets' installation. For example, project owners may like to have a stylish look, but buying cabinets made of luxury finishes can cost more. Mixing with other materials can bring about a cost-saving aspect.
5. Over-Sized Pulls
Pulls come in different materials. The way they are installed can bring about aesthetic appeal. Those interested in having some level of sophistication in their kitchen can introduce oversized pulls. The pulls are easy to work on. Several manufacturers sell them. A quick comparison online will reveal several designs. Buy an oversized pull that can work well with a given kitchen cabinet. The different finishes available on the oversized pulls also lead to some level of sophistication. Introduce the oversized pulls in the next kitchen renovation project, and the pulls will make the kitchen look great. Several homeowners have tried the different fixtures, and they have good reviews. They work well in most big kitchens. A homeowner can decide to install them on a few kitchen cabinets to bring about a sophisticated look.
Bonus trend
Custom Closets is another trend. The way closets are installed in a home is another trend that is changing how things are used to be done. The kitchen hardware trends where the closest of different designs are used make the kitchen look unique. For example, there are some kitchens where they would like to introduce closets with special features. The modular closest can be introduced to any kitchen cabinet to create a unique look. Having closet accessories such as shelving and drawers is a way to try when the highest level of organization is required. The closets can be custom-made to fit different interior spaces. They work well when handling different types of items in the kitchen. A simple interaction with interior designs will reveal several designs that can work well in different kitchens. Homeowners who are eager to try DIY projects can try them. They are easy to work on when the right steps are followed. Introduce any style to a home, and it will bring about a unique personal touch.
The latest trends on our list make the home look modern and stylish. Most of the fixtures are functional, making them an essential addition to a home.