10 Features of High Quality Kitchen Cabinets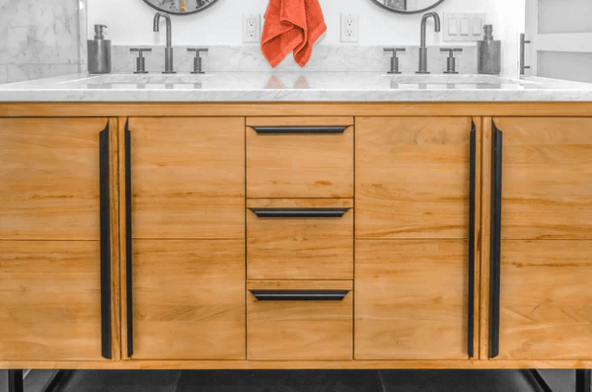 You saw a swoon-worthy kitchen inspiration on the Internet: spacious with polished cabinets perfect for all your varied cooking tools and supplies. But wait, what makes a good kitchen cabinet? More than the aesthetics, its functionality and suitability to your needs are important features when selecting high quality cabinets for your dream kitchen. It will be the same place where you would cook your favorite food each and every single day whether it would be for your family or for yourself. The soft close drawer glides is one thing you must put your entire focus on as you will first think it is not that important but it actually has its lasting effects. Here we rundown 10 features of high quality cabinets to help you in selecting the most cost-efficient furniture for your kitchen:
Assembled professionally
Companies train their workers to assemble their products as it should be. Their specialized process was established to guarantee the consistent quality of their products. If you assembled your own cabinets or hired an untrained worker to do it, chances are you could have employed inappropriate or less-efficient techniques. This can compromise the durability of the product. After all, it is evident you can trust that they will do a great job of assembling the product compared to you doing it by yourself. It is indeed possible you would make a mistake and you will be the one who would suffer the consequences.
Soapstone
Soapstone is one of those materials that you would visually trust because it can make you avoid installing kitchen cabinets on hanging rails. We all know how uncomfortable that would actually make you feel so it is a good thing that is out of the way. Also, the height of the cabinet is somewhat adjustable so you know what you are getting yourself into once this thing comes into play.
Made of plywood
Sturdy and damage-resistant, that's the quality of plywood that makes it an ideal material for kitchen cabinets. Plywood can withstand heavy weight, screws, and moisture. It is not prone to damage caused by friction and direct force. In the kitchen, you usually move around, and you put-in and put-out items in the cabinet constantly. These actions can cause damage and stains to your kitchen if you are not using the appropriate material for this kind of work.
Quality hinges
Soft close hinges have been tested to hold heavy weight and constant use. Using soft-close hinges can add to the durability of your kitchen cabinets. The materials are hard to find but you can rest assure we have them for you. They even have long warranties so these things will benefit you for a while. We actually have different sizes of soft close hinges and in different colors. As a result, you've come to the right place and we will make it right for you as soon as you purchase kitchen cabinets from us. We know everything there is know about these things and we would be more than happy to share them with you so that you'll take good care of the situation right now.
Lifetime Warranty
Speaking of warranty, one of the things to look for would be the length of warranty. If it is the length of an entire lifetime, then you know you made the right choice one way or the other. After all, it means the manufacturer was confident of the materials they made and the talents of the people who made the thing. It would not be that smart to trust those manufacturers that provide just a short-term warranty because they may not be that established yet in the meantime. With a lifetime warranty, you are assured for life as you keep the warranty card in such a safe place.
Toekick
A toekick is actually the space between the base of the cabinet and the floor. As a result, you would want to install it across all lengths. That way, it will have more strength and that's going to provide you with a ton more benefits in the future.
Framed
Framed cabinets have a solid wood installed at the front where the glides and hinges of the door are attached. This structure strengthens the cabinet and secures the attachment of glides and hinges. It is one of those things that are usually recommended by top ranked officials no matter where you decide to go.
Modifications
It is always fun to be able to modify what you have right now and that is exactly what's going to happen to your kitchen cabinet. Just when you thought that you won't be able to do a thing about it, you can actually do wonders about it when the time is right.
Easy-to-clean Interiors
There will be times when you would forget all about cleaning the interiors of your kitchen cabinets. However, this is such a huge mistake as your health would deteriorate when you end up inhaling dust.
Long-lasting Back Panel
The longer the back panel lasts then the better it would be for everyone involved. It is like a dream come true and it would make installation a lot easier than it is. At times, it may not even need specialized individuals do this as you can do it by yourself.
What's awesome about Venace is that we have kitchen cabinets that you will appreciate for a pretty long time. We make sure that you will be using these things for quite a while. We implement the latest in technology in order to make sure that you always enjoy what you buy from us. It is no secret we guarantee complete customer satisfaction. In fact, you always get what you pay for when it would come to dealing with us either in person or online. We all know how shopping online these days has become such quite a trend due to the pandemic. As a matter of fact, you won't believe the amount of quality each of our items possesses despite its low price.