Where to Place Your Kitchen Cabinetry Hardware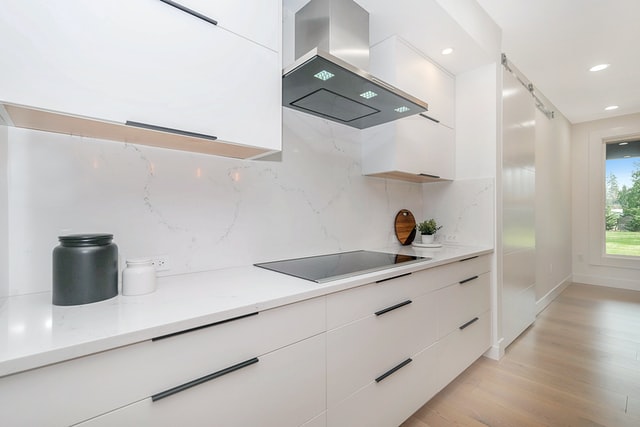 If you are in the middle of a kitchen renovation, you will most likely think about where you're going to place the kitchen cabinetry hardware. Sooner or later, you will need to make this decision so that you would make the right choice. We made a cabinet hardware placement guide for you so that you won't have to do it yourself. Rest assured, you won't have to do a few things with the way these things are made. After all, it is one of those things that you should take care of right from the beginning.
Select the Overall Look
You will need to decide whether you want the overall feel of the kitchen to be traditional or modern. The traditional style would tell you to do pulls on drawers and knobs on doors. This can also be the same thing you can implement in your bathroom. Better ask the opinions of the other people living in the house so that you would be led in the right direction. It would be best to get the opinion of an interior designer since you would want to get the best look for your kitchen since you will be using it for the rest of your life. It is possible we will let you check out a few looks before you make a final decision. It is no secret you're going to have a hard time choosing among all these things so you can always take your time with your choice and you can be sure that the final one would be something you really thought about.
Ditch the Hardware?
If you're trying to make life a lot easier then you can possibly ditch the hardware then see where that would lead you. After all, that would lead to a more minimalist style with the entire look. Of course, it would be painful to your hands at first so you will need to get used to it one way or the other. Getting a second opinion from a renowned company like us in this situation would be highly recommended. After all, this is not really the right time to do a bunch of guesswork. Prepare for some consequences that you did not expect at some points in the future. Besides, you brought this upon yourself so you better be prepared for what lies ahead. The truth is it can be a whole lot and it can also bring a lot of stuff to the table.
Is Two Better than One?
It is possible to place two pulls on a drawer when it is that long. If it is long then you can bet it would be hard to pull in a matter of time. Hence, it would be better if you can place two pulls on it and see where that would get you. How that is done would be to pull the two of them at the same time. When you consider yourself strong enough to handle the pressure then putting one there would be alright. Just like couples, pulls go hand in hand with each other so you will certainly make it a lot easier for yourself when you have professionals install these things at a faster pace. The time difference between installing one and two pulls won't be that much so you can bet that it will be for your own good.
Horizontal or Vertical?
When it comes to handles, it would either be vertical or horizontal. When you come to think of it, there is not really much of a difference between the two. The truth is doing so would impact the overall curb appeal of the kitchen. It would not make too much sense to have a mix of vertical and horizontal. Also, the placement of the pulls and handles would play a huge factor in increasing the overall value of the place. It is indeed possible the kitchen cabinetry hardware would be placed
Avoid Touch with Channel System
We all know how coronavirus is spread from one person to another when two people touch the same surface. As a result, it would be better to implement a channel system where you don't have to touch a pull or a handle. You will pull a metal lip so there is a lesser chance for the virus to spread around your place. After all, we can't really know who has it as some people are asymptomatic which means they won't get any symptoms. It won't be good news when the old people in your place get infected with it. Even with the other people living in your house, you can never really be too sure who has it so you should really be careful. Thus, sanitizing regularly is a real must right now especially if you don't want to spend a whole lot on hospital bills. At the end of the road, you can expect the expenses to be a lot and you can only blame yourself for that so better learn from that lesson and move on from it.
Getting advice from the right people is the way to go. You came to the right place because Venace is a kitchen hardware manufacturer that's been in the industry for quite a number of years. We always strive to do our best in all the tasks given to us. We would give it our all in order to see that satisfied look on your face. Our wide variety of products would amaze you and it is evident you would want to get your hands on all of them. As a matter of fact, you'd be pretty pleased with our service because we are always focused on the task at hand. You can tell us which one you are most comfortable with since that would be the one that should sway your decision. Our kitchen cabinetry hardware guide will make a good long-lasting impression on you before everything is said and done. Rest assured, we carefully researched on it you can benefit from it in more ways than one.