Things to Keep in Mind While Designing a Hotel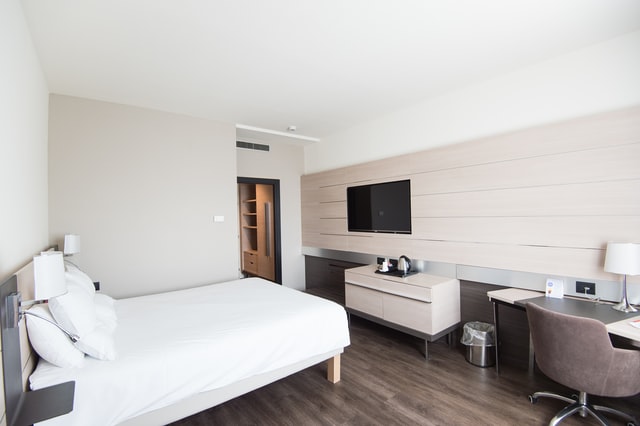 If you've ever stayed in a hotel, you've probably noticed that there are millions of different ways that hotels decorate their interiors to create a specific mood or vibe. Whether you're designing a five-star hotel or simply adding furniture to a roadside motel, you'll need some idea or plan for how you're going to decorate not only each guest room but also the hotel's common areas, such as the restaurants, hallways, and reception area.
When choosing a hotel for your stay in a new location, the first thing we notice is the tariff of the rooms and many other factors such as the cleanliness of the rooms, the pleasant ambiance, and the style that has been employed, and so on. In short, the hotel's interior design incorporates all of these characteristics. When an interior designer works on interior design, he keeps all of the above components in mind and works on them. As a hotel interior designer, you must keep all of the following things in mind when designing a hotel to make it more appealing to clients.
Choose a decent place.
First and foremost, conduct extensive location studies, which entail evaluating the place that you have been requested to design by imagining alternative ways in which you might utilize even the smallest of elements. Make a blueprint of the room using precise measurements.
When it comes to decorating a hotel, there are a plethora of aspects to consider. Here are some of the most significant factors to think about when decorating a hotel.
Budget.
Perhaps the most significant component of decorating a hotel is to consider the budget you have available. If you are building a major five-star resort, the hotel's décor will impact your budget; in other words, you will be spending a lot of money on each room. However, if you are building a motel, you will most likely not be interested in spending a lot of money on the interior design of the hotel rooms.
Design.
Another thing to keep in mind when decorating a hotel is the design of the hotel. In other words, make sure your entire hotel follows some theme. There is nothing worse than expecting one theme in a hotel and then walking into your hotel room only to be disappointed.
Paintings.
The utilization of paintings is one thing that can make a hotel feel much more pleasant. Paintings may significantly improve a hotel's décor. Add a few paintings to the guestrooms, and you can make the guests feel much more at ease. Second, displaying paintings in the hotel's welcome area will make an impression on any guest who enters the property.
Consider the clients.
Investigate the clientele that the hotel wishes to attract and design accordingly. Before purchasing any furniture, gadgets, carpets, paints, or even tiny wall hangings or decorations, consult with the hotel owner to see if they are acceptable. Inform him of the price of each item and, with his approval, proceed to acquire it. Create a design strategy.
The hotel items were organized correctly.
After you've purchased all of the products:
Arrange them according to your design plan.

Provide clear instructions to all of your personnel, including electricians and painters.

Arrange the tables and chairs so that they are sufficiently apart from one another.

Hide all of the unsightly cords so that the room does not appear cluttered.
Plants, paintings, and lighting should all be included.
You can also add plants, lights, and other decorative items to make the hotel room more appealing. The lobby area should be given special care because it provides customers with their initial impression of the hotel. Maintain cleanliness in the rooms and bathrooms as well.
There are a few factors to consider when choosing which artworks to put where in your hotel. Make sure the colours in the painting match the hues in your interior design. Having a painter produce a one-of-a-kind artwork can sometimes leave a lasting impression. Of course, the essential thing to consider is the subject of the painting; you should always strive to choose a picture that will appeal to a wide range of people, and you should be wary of images that may offend some individuals.
These are just some of the things to think about while decorating your hotel. Of course, there are other things to think about, but we hope this helps give you an idea of what to keep in mind.