The Best Way to Organize Your Closet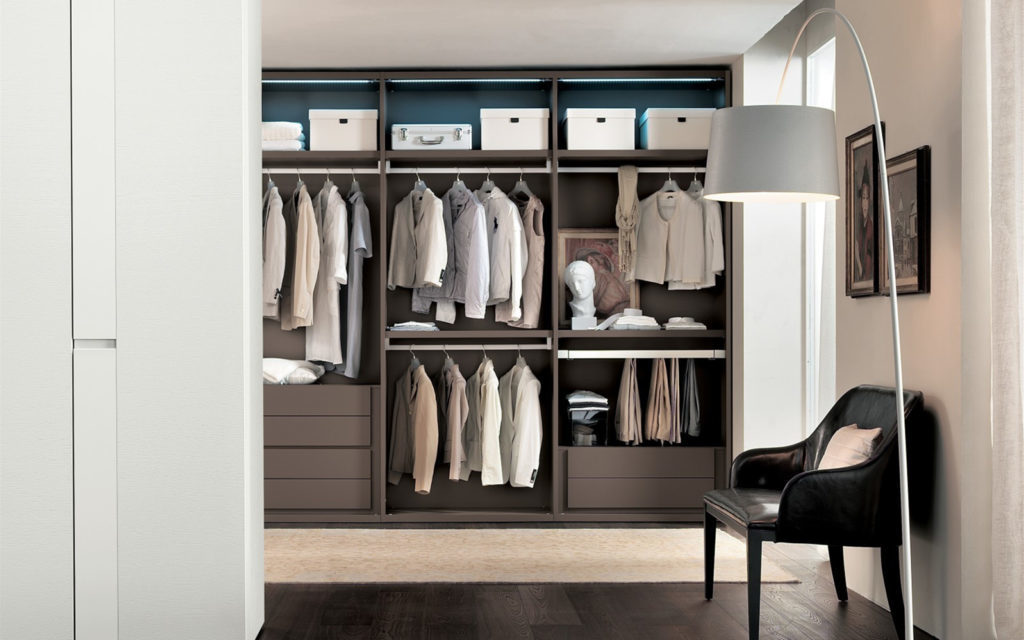 Having an organized closet will make it easy for you to pick what to wear. You will save time every morning as you are ready for work or school if you learn to organize your closet. You know how convenient it is to readily find clothes, shoes, and accessories in your cabinet.
Organizing your cabinet also allows you to see what items you have. It's similar to doing an inventory of your belongings and recording what's in your wardrobe. You don't need money for what you already have because you know what's in your cabinet.
Tips for Organizing a Closet
There are numerous methods for organizing your closet. However, if you have a hectic schedule or are constantly on the go, here are some quick and easy solutions to arrange a closet:
Clear your closet of your items.
Remove all items from your closet and begin marking them as keepers or giveaways. If you have unused products in your cabinet, it is best to give them away rather than keep them for an extended period. These items not only clutter your closet, but they may also attract bugs and pests. Instead of storing them, donate them to charity.
Categorize your clothing.
Another crucial tip to remember if you want to learn how to arrange your wardrobe is to group your clothes into clusters. Sort your clothes into the following groups: blazers, skirts, shorts, dresses, and so on.
Choose the group of your clothes that goes on each shelf.
The shelves are a great way to categorize your belongings. Set aside space in your closet for every of these apparel categories. Put your preferred clothes on a shelf that is easily accessible.
Classify your clothes by color.
Color-coordinated goods should be placed together. Always adhere to a pleasing color progression and coordination.
Steps to a Well-Organized Wardrobe Closet
A well-organized closet will save you a significant amount of time and frustration. There are numerous methods for organizing your closet space. You have the option of hiring a professional organizer or doing it yourself. If you decide to arrange on your own, here are eight steps to get you started.
Step #1 – Wardrobe elimination.
Examine each item in your closet and identify the stuff you rarely wear and the pieces you wear the most. Remove any items that are damaged or do not fit well. If you have any goods that are too large, think about having them changed to fit. If not, get rid of them from your closet.
Step 2: Decide which clothes items to store.
Rather than having your bulkier winter clothes (sweaters and jackets) cleaned, have a wardrobe storage unit put in your closet or store them in waterproof wardrobe boxes. You may use the same strategy to reserve your lightweight summer clothes.
Step 3 – Arrange all hanging.
Sort all of the hanging garments by color and kind. Dress shirts, for example, can be organized by color and length. Also Wardrobe Lift
will helps create more space in your closet
Step 4: Choose the proper hanger.
Instead of having a choice of hanger kinds (i.e., plastic, wire, or wood). Using only one hanger makes your closet appear more orderly.
Step #5: Establish three wardrobe zones.
Put all of your sweaters and seasonal shoes on a higher shelf. Then, hang your skirts and tops from a low pole. For suits and formal shirts, set a high standard. Companies offer a wide range of closet options.
Step 6 – Arrange all folded clothes.
Sweaters and stretchy textiles should not be hung on a hanger. Fold them carefully over hangers instead. If you opt to stack folded clothing on a shelf, make sure to stack bulkier goods at the bottom and lighter clothes on top. You can also arrange your clothes according to color and function (gym wear, business attire, etc.).
Step #7: Get a clothes bag.
To safeguard your jackets, suits, and dresses, use a garment bag. If you have any leather items, keep them in a durable canvas garment bag to prevent drying and cracking.
Step #8 – Decide on what clothes not to hang.
Socks, lingerie, underwear, and accessories should all be stored in matching containers. Boxes can also be used to store small accessories like hats, gloves, and scarves.