How to Measure Kitchen Doors? What is Standard Kitchen Door Size?
If you plan to replace your kitchen doors and drawer fronts, the first thing you need to know is each of their measurements. It doesn't matter if you're going to do the process manually or with a professional.
Although measuring sounds like an easy task, it requires a lot of patience and precision. At the same time, having doors and drawer fronts as subjects also comes with additional requirements.
To keep you from making inaccurate mistakes, we'll teach you how to measure kitchen doors and fronts in this article. We'll also discuss the essential tips that you should take note of before proceeding to the task.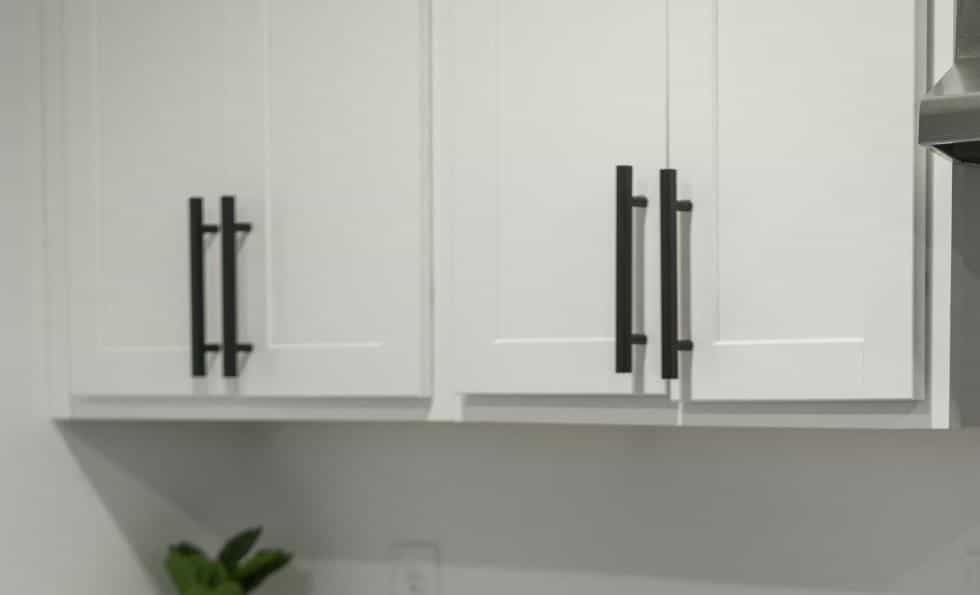 Should You Measure a Standard Kitchen Door Size?
There is no need to make an in-depth measurement if you use standard kitchen doors sizes for your kitchen.
A standard kitchen door size usually comes up to 60cm. This can still vary, though.
Anyhow, if your doors are in the standard size, you don't have to measure each one of them. This is a big advantage, especially in terms of saving time. Instead, the only thing that you need to do is know the exact standard size that your doors follow, and you're all done.
Furthermore, to ensure that you will be getting high-quality doors and drawers, you should purchase from reliable brands.
Tips on How to Measure Kitchen Doors
You need to remember some things before you go on to measuring your kitchen doors. See below for some tips:
Most homeowners and measurement workers make a common mistake throughout the task. To be specific, this is when they measure the kitchen units instead of the doors. Since the door is generally smaller than the component itself, doing this can lead to bigger and inaccurate dimensions.
Take Variations of Measurements
Some experts recommend taking measurements in centimeters alone. Some, on the other hand, suggest listing dimensions in millimeters.
Although this will generally depend on your country's standard metric, it's best to list down the different variations of measurements. In this way, you won't have issues no matter what the vendor asks you.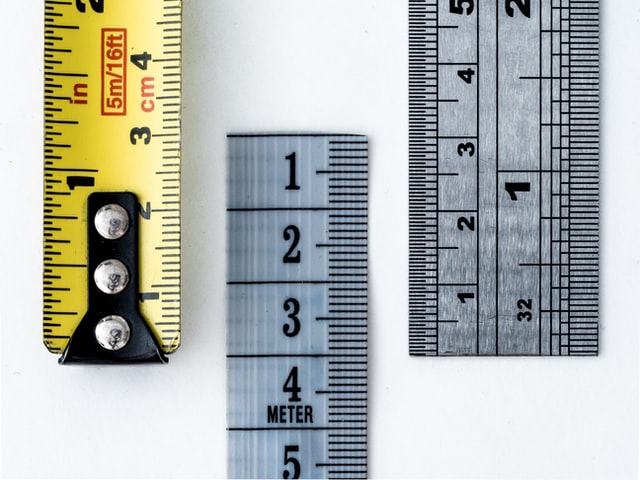 Take Measurements Individually
You may think that you can save more time by measuring all of the doors and drawer fronts at once. In contrast to this thought, however, you may have to spend a lot more time in the process.
Not only that, but you'll also have to go through several mathematical equations. Ultimately, this can also lead to wrong measurements.
Take Hand Positions into Account
When taking measurements, you also need to consider if the door is right or left-handed. This is essential in the actual process of door replacement and/or installation.
You can also apply these when measuring drawer fronts.
How to Measure Kitchen Doors and Drawer Fronts
In this section, we're finally going to teach you how to measure kitchen doors and drawer fronts. Here are the steps that you should follow:
Step 1: Prepare a layout of your room's doors and drawer fronts.
Your layout reflects the position of all your kitchen doors and drawer fronts. Kitchen Door Workshop formulated a guide on how beginners can do this.
Anyhow, you don't necessarily need to be a full-on professional in designing to craft a layout. All you need to do is make an illustration about how many kitchen units you have, how many drawer fronts, and where they are placed. This is also where you will list your measurements in the next steps.
Step 2: Measure the doors' dimensions.
Once you have a complete layout, you can now proceed to measure each kitchen door's dimensions. Like what we said in the Tips section, only measure the door itself. There's no need to neither make an allowance nor take the cabinet unit into account.
In addition, don't forget to list different metrics of the measurements. For instance, you can list down the version in centimeters, meters, and millimeters.
Step 3: Take note of hinge hole positions.
Along with the door's actual measurements, you should also measure each of their hinge holes. Measure from the end of the door up to where its hinge hole is placed. This will make it easier for you and your team to install high-quality hinges later in the process.
You can choose not to do this, but this will also be beneficial in avoiding structural issues.
Step 4: Move on to measure the drawer fronts' dimensions.
After listing the measurements for your doors and their hinge hole positions, you can now go on to your drawer fronts. This can be a little tricky, so make sure that you internalize the following equations.
The first method requires simply measuring the whole drawer front.
However, for those who don't have a physical front yet, you need to measure the cabinet's overall width and then deduct 4mm. This will give you the door's size. This is for single units only.
For double units, again, take the cabinet's total width. Divide the number by 2, and then subtract 4mm.
To make it easier, take your initial measurements in millimeters.
Again, you won't need to do this if you're following the standard size.
Step 5: Double-check your listed measurements.
To ensure that you won't be making any mistakes in measurements, make it a habit to double-check all of the sizes you listed. This applies to the kitchen doors, drawer fronts, and hinge hole positions.
Note that you can still measure the drawer fronts first if you feel like it will be more convenient. What's important is you don't forget the layout at the start of the process and double-checking everything before wrapping up.
Summary
Learning how to measure kitchen doors and fronts is easy. As long as you follow the tips and steps we talked about, rest assured that you'll end up with accurate measurements for your doors and fronts.
Note that if you have a standard kitchen door size, you can skip thorough measurements. You can just know its category in the standard size and look for a brand that offers high-quality kitchen doors for replacement.
Another thing, keep in mind is to double-check all of your measurements before heading on to buy materials. Doing this will save you a lot of time and money. You can also avoid possible errors in your layout.