HOW TO CHOOSE THE BEST KITCHEN & BATH DESIGN COMPANY?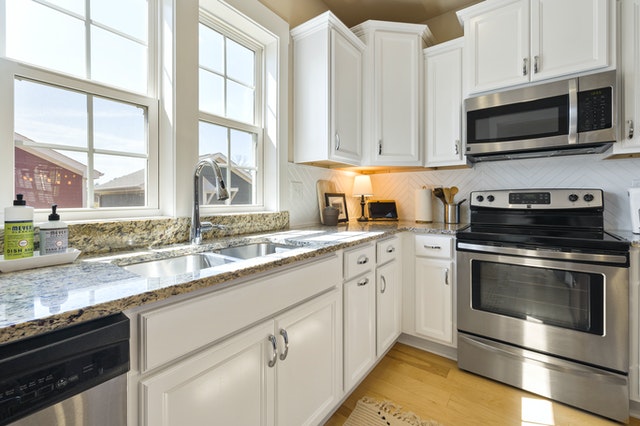 Kitchen and bathroom renovation is a considerable investment. So, you need to make the correct decision and keep in mind that not all kitchen and bath design companies work in the same manner. All designer companies will not provide the same service, so how do you choose the best one? What factors should you consider to select the best kitchen and bath designer? Below are some of the tips that will be helpful to choose the perfect kitchen and bath design company –
Highly Trained Contractor
There is no confusion that a qualified contractor can install the new kitchen perfectly according to the requirements and choice of homeowners. But suppose design and aesthetics are of great importance for you. In that case, you must choose a highly trained expert and professional designer who will help you know the latest trends, innovations, etc. so on for meeting your needs. They have specialization in the newest trend and have complete knowledge/experience to recommend you finishes, fixtures, and accessories accordingly.
Kitchen and bathroom design improve the efficiency, comfort, and pleasure of your home. As the kitchen plays a crucial role in the house, remodeling adds more value. Working with the professional and expert kitchen and bath designer will enhance the space's appearance/look and feel as they have the expert skills.
Explore The Portfolio
While looking for a remodeling contractor, you can make a big mistake not exploring the kitchen and bath designer's portfolio. The portfolio is a collection of videos and photos that displays their past work. So any company that seems fine to you – spare some time and look at their portfolio. A portfolio gives you a clear brief of what the company does and did. Their portfolio must have few images along with showing their work photos. The more photos they have, the better it will showcase their experience.
Also, you can check out before and after pictures of the kitchen and bathrooms they have worked for. It will give you analyses of their work quality and finishing, including their skills.
Clients' Reviews And Experience
You need to do this without saying. Yes, you must go for in-depth research about online reviews and ratings. It is the vital information that helps you gain insights into the customer experience and what goes well in the projects. A beautiful kitchen works perfectly, but it is not worth putting yourself into frustration because of unnoticed problems or poor interactions. You will pay, so you must have the right to say and propose your requirements or issues from the consultation to the completion.
You can inquire about the customers and their experience during different phases of the designing and installing procedure. For instance, the best kitchen and bath designer will share their clients' reviews, including their work, so you can ask for the client's contact to ask for the experience. There are cases where the firm gives an excellent experience to clients in the designing phase and raises problems while installing due to miscommunication.
Whenever you meet the designer, pay extra focus to discuss how you will connect professionally and personally. You must communicate personally to gain confidence in your chosen firm to understand your goals and your desired style.
Studio Or Showroom Look And Feel
The studio or showroom of the chosen designer shows the stability that offers insights into the firm you consider. You should clear all your doubts if you want your kitchen and bathroom to look graceful and comfortable. The showroom's feel and appearance will show you the designer's ability to design and install. Most designers apply their ideas at their studio, usually because of what looks sell in this sector. Answer to the questions when you visit their showroom or studio –
Does the studio miss any elements?

Are displays unique and have a wide range of styles?

How properly are the components integrated into the functional, beautiful, and ergonomically designed kitchen or bathroom showcased?

Explore the fit and finishing deeply in work.
Kitchen Organization
The well-to-do kitchen design is the perfect example of an organized kitchen. Nowadays, designers and even homemakers raise the voice for the storage that ranges from dish racks to pull out chopping boards, from movable counter/island to magic corner, and many more. The expert can turn your weird and awkward kitchen into a great space. Designers will help you make your small or compact spaces look more prominent and feel larger. Also, they will help you to satisfy all your requirements of plumbing, wall covering, storage, cabinets, floor covering, lighting, and so on.
Get The Quotation
As you know, a kitchen renovation can be expensive. And if you want to get lots of work accomplished in the kitchen and bathroom, you need to spare a good amount. This is the reason it is recommended to select the contract appropriately considering all points as possible. If you are on any budget, then ask for a quotation. Before finalizing the best kitchen and bath designer, it is essential to get quotes from different good firms on your list and then compare which one fits your budget.
Contractors usually offer a free quotation for your project, which benefits you to choose wisely after cross-checking every factor precisely. With this step, you will be able to find the one that stands on all your conditions, whether it is experience, reviews, ratings, designing skills, or quotations. Also, before getting a quote, you can confront your budget with your chosen designer. It will be a positive point because they will share their quotation accordingly, keeping your budget in mind. So yes, getting the price quotation is the best thing you can do while choosing a professional.
Conclusion
Thus, there are some factors to consider when choosing the expert hand for your kitchen and bathroom design firm. Explore everything in brief, from their skills to their experience, while selecting the best designer.