Hotel Furniture Checklist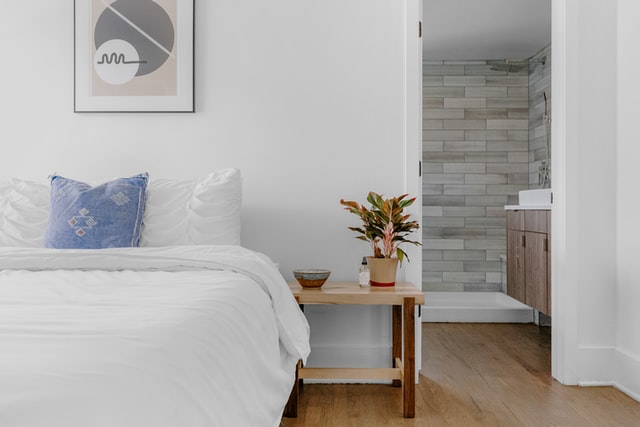 Have you ever dreamed of owning and operating a business in the hotel industry? Or perhaps someone who wants to furnish a hotel? You might agree that establishing a hotel is not a one-time endeavor. It doesn't happen in the blink of an eye, and you've got a lot of things to consider. How do you make your guests feel at ease and relaxed? What decorating style and design should you use? What about the illuminations? As you may be aware, hospitality is the most important service that any hotel can provide. You make your guests feel extra loved and cared for by doing so.
Every hotel has its design and character. Hotel furniture helps you offer the best service possible, making your guests feel as if your hotel is their home away from home.
There are several zones in a hotel. It features residential rooms, coworking spaces, a staff area, a restaurant, and a place to relax and sleep. Before you start looking for hotel furniture for sale or a hotel supply store, you should know what type of style and design would you love to put on your hotel. And that is why you will need a hotel furniture checklist to help you decide.
Hotel Lobby Area
The main entrance of every hotel is called the lobby area. As soon as your guests walk inside your hotel, they should feel welcomed. It should be pleasing to the sight. It is also considered a waiting area for your guests while they wait for their rooms to be ready or for a car to arrive. Here is to give you an idea of hotel furniture that will help you highlight the elegance and style of your hotel.
Relaxing chairs for your guests

Well-cushioned sofa

Reception desks

Office chairs

Entryway tables

Coffee tables

Hotel outdoor furniture

Lighting

Filing cabinets

Computer desks
Upholstered furniture is the best for your sofas, chairs, couches, and other similar pieces. It offers a high-quality, long-lasting feature that requires little maintenance. Cushions and foams are encased in fabric or leather, providing additional comfort.
Hotel Room
Rooms are the heart of every hotel. It is the most comfortable and relaxing place for your guests. And the lifeblood of every room is lovely furniture! Apart from making your guests feel at ease, you also want them to get a good night's sleep while staying at your hotel. People who get enough sleep are often healthier and happier! Consider the following hotel furniture list while arranging your room:
Mattress beds and headboards

Desk chairs

Television Cabinets

Bedside tables or writing desks

Wardrobes and shoe racks

Coffee tables

Nightstands

Dressers

Luggage cabinets

Lamps
Hotel Dining Area
A dining area is a place where your guests shared food and drink with their loved ones. It is where you will witness people sharing smiles and laughs while enjoying their meals. Hence, it is important to consider that the best times they share are the most memorable ones with your classy dining area.
Whether you only offer breakfast for your guests or you have a coffee shop or in-house restaurant and bar, it is best to know the hotel furniture that suits your dining area.
Dining tables

Dining chairs

Benches

Restaurant bar counter

Coffee tables

Built-in cabinets and storages

Lounge seating

Café counter

Side table sets

Bar tables
These are the following hotel furniture list you may consider when furnishing your hotel. On top of these, there are several important notes you should bear in mind when buying most, if not all, hotel furniture listed above.
Look for furnishings that will last a long time.
It is essential to choose hotel furniture for sale that will last a long time. It is stated that hotel furniture should last longer than furniture used at home. This is because people are less likely to use hotel furnishings since they know that it is not their own. However, some visitors may cause damage to your furnishings, whether out of excitement or ignorance. And that is why the durability of hotel furniture should be the top focus.
You might want to consider furniture made of aluminum or stainless steel, leather, bamboo, wood, or fiberglass, as well as any other best materials that will endure a long time.
Select hotel furniture that is customizable.
You might hunt for made-to-order furnishings for your hotel at a hotel supply store. You should have a good idea of what kind of style and design you want for your hotel by that time.
Go for easy to repair furniture.
When buying hotel furniture, one thing to keep in mind is that it should be simple to fix. Wooden furniture is the most suitable option. In addition to its durability and cheap maintenance, it also creates an oil that prevents your furniture from being damaged, broken, or deteriorated. It is critical at this point to select high-quality furniture.
Choose vandal-resistant furniture.
Vandal-resistant furniture is not just for use in public places like airports and city parks. It is also perfect for a beautiful, warm hotel! Consider a hotel that serves as a haven from home but has a lot of vandalism on the seats, tables, and walls. Isn't it frustrating? As a result, while choosing furniture for your hotel, inquire whether the furniture has a high tolerance for scuffs and scratches.
Consider hypoallergenic qualities.
One of the most significant factors to examine is whether or not the furniture may trigger allergic reactions to your guests. The materials used to construct or paint furniture can contribute to your guests' discomfort and poor experience while staying at your hotel. Leather and vinyl are two of the best upholstery options for people who suffer from allergies. It may be pricey at first, but it will turn out to be a good investment in the long run.
No matter what kind of furniture you choose for your hotel, make sure to choose the best. Spoil your guests with convenience and comfort. Treat them with the utmost respect and courtesy, as if they were family.