Why Choose Venace as Your OEM Furniture Hardware Manufacturer
7 Factors to Consider When Finding An OEM Furniture Hardware Supplier
Are you looking for a professional and reliable OEM furniture hardware manufacturer? Do you know what makes for a great kitchen hardware original equipment manufacturer? Before you making the important decision, you should consider what a professional supplier should be.
Here's 7 reasons why you can trust and choose Venace as your OEM kitchen hardware supplier.
Excellent Communication Skills
Communication is an important part of business cooperation. Effective communication helps both parties to reach a consensus quickly and reduce the loss due to poor communication.
Venace's sales staff is experienced not only in the hardware industry but also in customs clearance, logistics, and transport, as well as marketing. Our outstanding competencies can provide you with all-around support.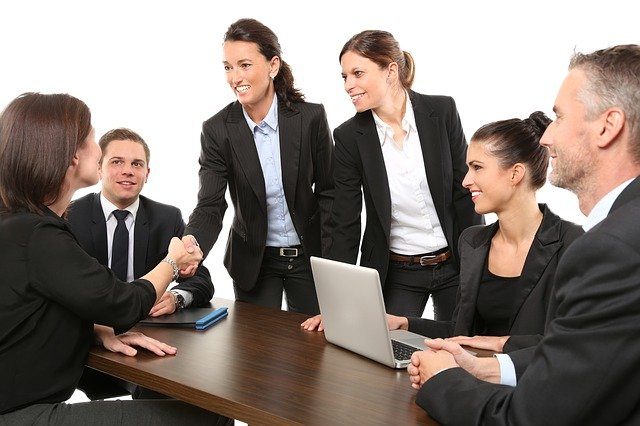 Large Scale Production
Large-scale production is the basis of OEM manufacturing. Different from traditional furniture hardware manufacturers in China, Venace has a new business model and get deeply involved in the production management of our factories, giving guarantee to OEM manufacturing for our customers. We can also produce custom cabinet hardware if there is a special requirement of customers.
In terms of hinge production, our fully-automated production lines are capable of producing the main models of hinges available on the African market. Our hinge production capacity has reached 24,000 assemblies per hour and 14.4 million units every month.
As for drawer slides production, we also have an excellent production capacity of 5 million pairs per month.
As a furniture hardware and kitchen accessories manufacturer, our strong manufacturing capability comes from two aspects. One is our long-term continuous investment. The other is standardized product specifications. We only produce standard products that are in high demand in the market, thus enabling us to make full use of our production capacity.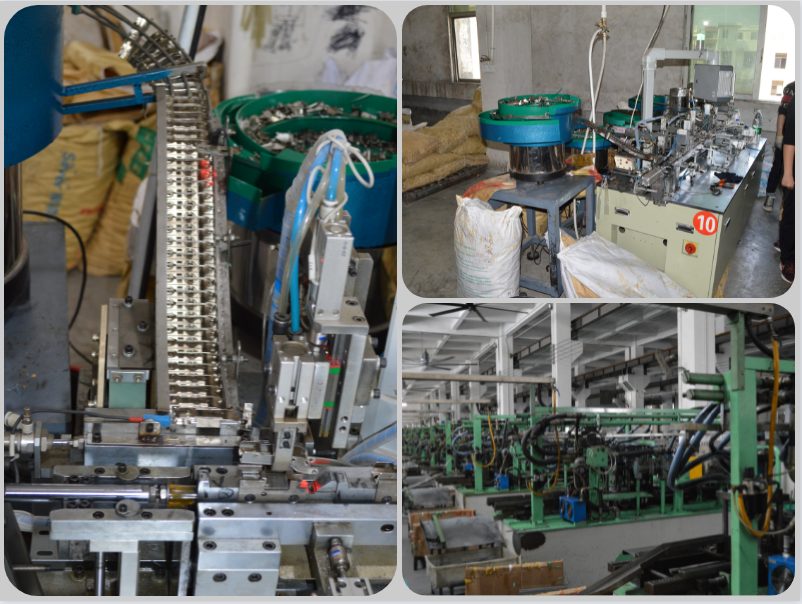 Rigorous Quality Management System
Quality is the life of a company. But the excessive pursuit of product quality will raise production costs, resulting in a high ultimate cost of products and a loss of competitive edge. Therefore, our principle is to produce cost-effective products to meet customer needs in specific markets such as Africa and South America.
We comprehensively implement the ISO 9001 quality control system, inspection processes, and standards for all stages of production from raw materials to finished products.

Effective Cost Control
Production costs include manufacturing costs, management costs, and marketing costs. We achieve production cost control by setting the costs through every part of the production. For example, we should make clear the costs involved in each part like the target price of the product, the respective proportion of the material cost, manufacturing cost, and other management costs. If there are excessive costs, we will adjust the production time to keep the cost under control.
In addition, we make suggestions for cost reduction for customers' sake. For example, we will provide the ratio of heavy and cast-off goods to load in the container for reference. To make a container carry as many products as possible, customers can effectively reduce the transport costs per unit of product, saving the total cost of imports.

Standardized Service
Standardization makes Venace to stand out among cabinet hardware suppliers. As the hallmark of a modern company, standardization helps improve productivity and reduce additional costs due to waste.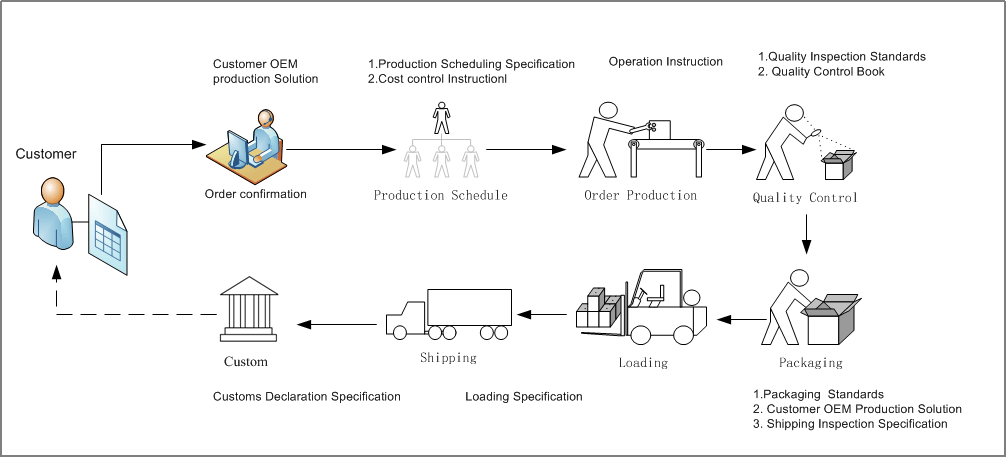 With a set of standardized service processes, Venace works hard in all aspects of the service to improve efficiency and reduce costs. Our commitment is to save your energy and money by fulfilling your orders with standardized service.
Outstanding Delivery Capacity
Any factory has a limited production capacity. So, how can we coordinate our work and arrange each customer's order? Why can we deliver the goods on time?
Our approach is to work closely with our customers, to plan production according to their demand. We will carry out our production plan quarterly and monthly based on customers' needs and rationalize production. We tend to prepare common parts in advance to ensure that we can start production immediately once there is an urgent order. To customers who plan well in advance, we promise to deliver the goods within 30 days.
Ability to Develop with Customers In the Long Term
OEMs need stable orders due to the cost outlay of their large-scale factories, while customers need a stable supply chain. Therefore, we are committed to achieving mutual benefits with our customers. In addition to excelling in price, quality, and delivery, Venace strives for a close relationship with customers for mutual development by supporting customers to develop new customers and expand sales networks.
Our support for customers' market development include:
Exclusive distribution protection in the local market;

Guidance for Facebook advertising;

Lead generation through Venace's unique data marketing system.The leads will be sent to our partners on a regular monthly basis;

Customer resources obtained from all channels. We will forward the list to our regional agents to help them establish the sales network quickly.

Successful Case
In 2021, we were approached by a Middle Eastern customer who had lived in China for six years. Due to language and cultural differences, he often encounters problems with production orders in China such as non-delivery and poor product quality. There was once an order that had not been delivered for 2 years, which had a huge negative impact on his sales in his home country.
In April this year, we took on the OEM production for this customer. From the OEM manufacturing plan to the quality inspection and delivery acceptance, we carried out a series of standardized operations. In particular, we communicated closely with the customer to help him plan his demand for each quarter. In just six months, we have sold more than 100 containers of goods to him. His brand has become a high-quality and credible brand in the region, with a market share of 80%.
VENACE is a professional furniture hardware OEM. We are committed to helping you to promote your brand and increase your market share through our professional services.