Venace Attended ICBE 2021 Trade Fair in Shenzhen
From October 8 to 10, 2021, the 6th Shenzhen International Cross Border E-commerce Trade Fair ( ICBE 2021 for short) was successfully held at Shenzhen Convention and Exhibition Center in Shenzhen. With 100,000 square meters of exhibition scale, the event attracted more than 2,000 brands and over 100,000 visitors.
Now, Chinese products going abroad have become an e-commerce trend. More and more Chinese sellers are selling their products to every corner of the world with their high-quality products and efficient operations. As a local leading kitchen hardware manufacturer with expanding worldwide sales network, Venace Intelligent Technology Inc also attended the fair.
Responding to the fair theme of "Create a world carnival with good products from China," Venace showcased the high quality and unique patented products. Our wall-mounted ironing boards, ironing board holder, dish rack, pull-down shelf, and under sink pull-out sliding organizer are eye-catching in the fair. Product packaging size is the primary consideration for most cross-border e-commerce sellers when purchasing. Our portable and detachable products exactly meet the needs of the vast majority of customers.
One of the most popular products is our latest design, the over-the-sink dish rack. It makes the most of the space over the kitchen sink, can dry and store the dishware after washing. With a load-bearing capacity of 10 kg, the dish rack can satisfy family basic storage needs of kitchen utensils and supplies. Users can adjust the width of the dish rack within 5 cm to fit their sinks. For e-commerce sellers and importers, one of the most appealing advantages of this product is its detachable design. It is easy to assemble and can be made into a package with small size for cost-effective transportation.
At the exhibition, our sales staff greeted every visitor with enthusiasm. They answered all the questions in detail and demonstrated the features of our products to visitors. Our professional service attitude, good quality, and design of its products receive wide recognition in the ICBE.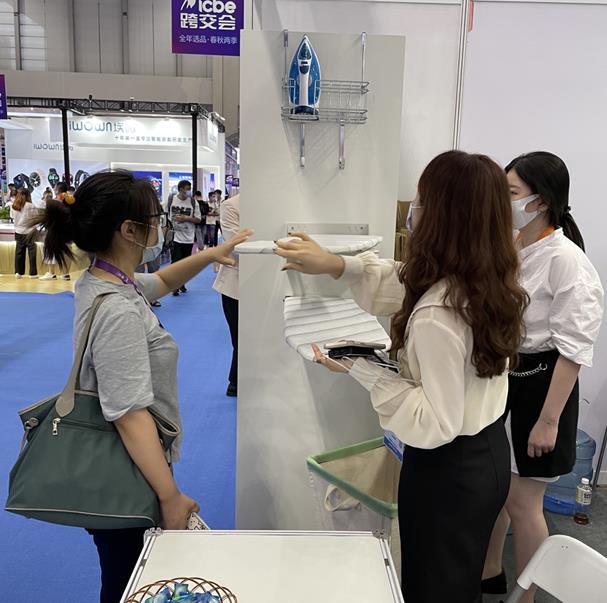 The visitor was interested in our wall-mounted ironing board.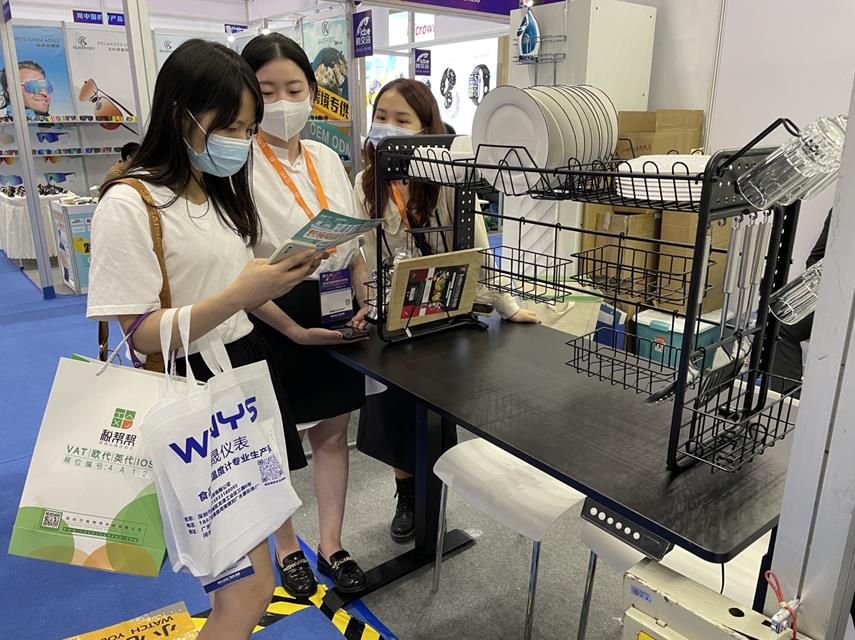 Under the customer-centric business concept, We will continue to do our best for customer satisfaction. We are committed to bringing premium and inexpensive products to our wholesalers, distributors, dealers, and partners around the world.