The listing ceremony for Venace Household Inc. was successfully held in the Guangzhou Equity Exchange on September 12, 2014.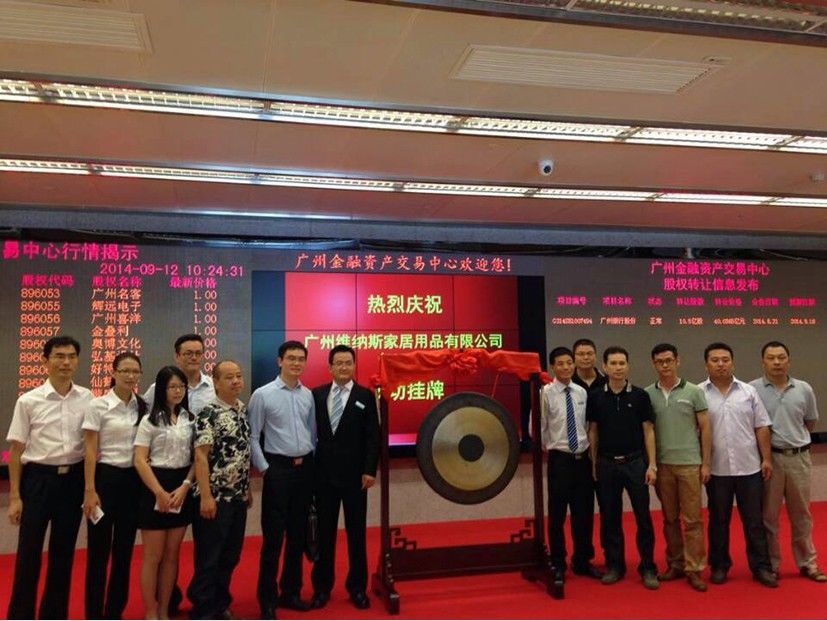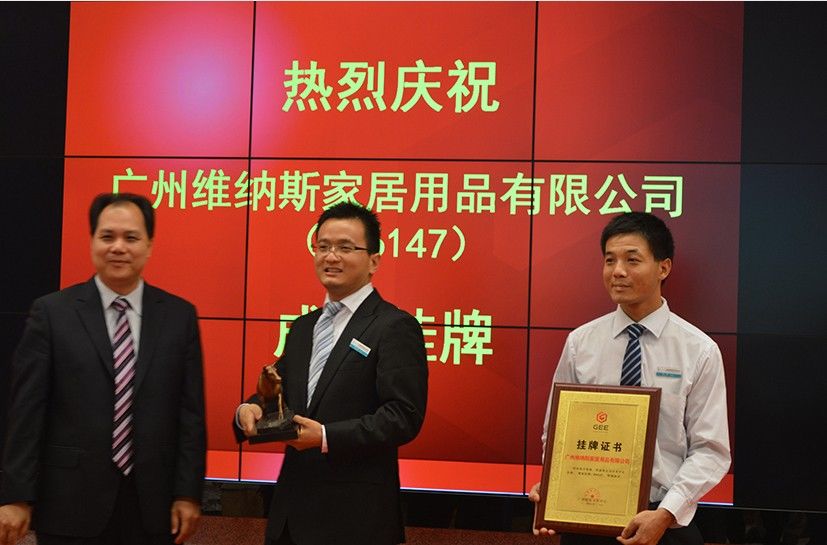 Venace General manager, Mr. Lixin Liu, gave speech on the enterprise's construction, business development and his great prospects for the company.
As a professional hardware provider, team members of Venace have been dedicated in providing perfect household solutions to our clients. We adhere to the customer-oriented management concept, focusing on creating true value for them.
We want to express heartfelt thanks to those who have been supporting us, including our customers, friends, government, partners, suppliers, banks and so on. Thank you for the long time support at all level!
In particular, we need to highlight the whole Venace family–the staff in Venace family are so focused on their work, always being integrity and pursuit the best. If we say that Innovation is the Cornerstone of our Success, rigorous practical and efficient work could be the Insurance.
Venace's premium range of high end wardrobe accessories, including the trousers rack, shoes rack, laundry basket, wardrobe lift and so on, are really popular in South America, South Asia, Japan, Italy, the united Arab Emirates (UAE). Moreover, in China, we have more than 150 agents in Beijing, Shanghai, Jiangsu, Shandong and etc.
An important milestone as it is, Venace is developing rapidly, and it is also another starting point.
We will firmly grasp this precious opportunity to work hard so as to continue upgrading & innovating products both in quality and design, trying to maximize the benefits of our customers, employees, society and and shareholders.
Hope that all of you continue to care about and support Venace.
Thank you all!