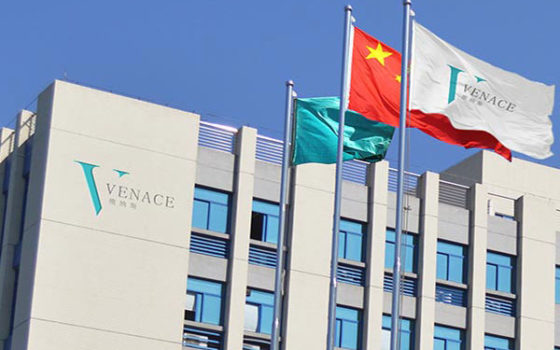 About Venace
Venace's strength as a household solution marker and offers our customers the total package for every corner of your wardrobe & kitchen interior hardware, offering a premium range of high end products right through to our value economy range.
Venace has grown into the market leading innovator of quality, functional storage hardware and organizational products such as pull out wire basket, pull out shoes rack, pull out trousers rack, jewelry drawer, wardrobe rail, Rail end support, wardrobe lift,pull out ironing board…
About Venace
Venace's strength as a household solution marker and offers our customers the total package for every corner of your wardrobe & kitchen interior hardware, offering a premium range of high end products right through to our value economy range.
Venace has grown into the market leading innovator of quality, functional storage hardware and organizational products such as pull out wire basket, pull out shoes rack, pull out trousers rack, jewelry drawer, wardrobe rail, Rail end support, wardrobe lift,pull out ironing board…
Cost
Venace can offer our customers competitive price by reducing the inventory cost ,information cost ,carrying cost ,order cost, maintenance cost and other more quantitative cost .
Quality
We insist on quality is free and quality without tears,Using the five –step DMAIC improvement cycle allows to our company to continuously monitor and improve process that are keys to customer satisfaction .
Delivery
Just in time is our responsible for us customers.
Placing order with venace is very easy, quick and effective, delivery time is short, so that small lot size can be ordered on a frequent basis to reduce inventory-holding cost.