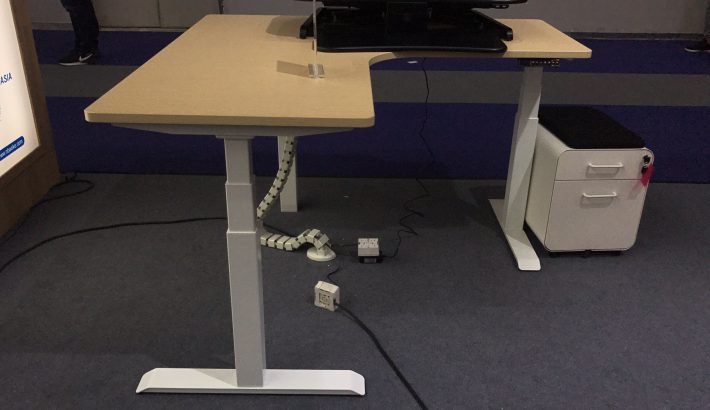 Triple-shaped Angle design, reasonable and effective maximum release working space.
Three motors lift mechanism provides a smoother height adjustments from 25-3/16"to 50-3/4", being easily operated and motorized to sit or stand while working;
3-stage Legs are in square shape with no side holes, which are thicker and enjoy better stabilization;
Very stable and whisper quiet; Silent operation and help maintain a peaceful workspace;
LED backlight control panel constantly displays the height of desktop.
Programmable digital memory with 4 height settings by managing the button on the controller;
Metal structural parts are made of high quality cold-rolled sheet metal;
Table bases are equipped with direction adjustment pads which close to the floor, making the table stable.
Control box adopts advanced technology switch power supply which is more energy-saving and environmental friendly; The voltage is universal;
Help prevent obesity, lumber vertebra, back pain and so on to maintain a healthier work conditions.
The Electric tablemakes the perfect height adjustment and facilitates the best ergonomics.
Reduce muscle fatigue and enhances blood circulation with Standing Computer Workstation while working.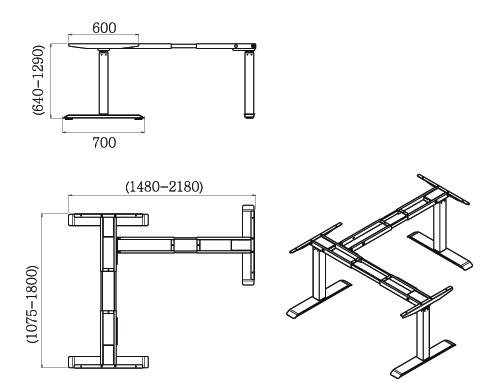 (34-1/2" * 18-2/3" * 6-2/3") / (875 * 475 * 170 )(#1)

(54" * 12-2/5" * 7-2/3") / (1375 * 315 * 195)(#2)