Good household furniture can not only perform their basic jobs, but also can help you better organize your limited room. Sometimes a smaller room needs a stronger sense of decoration and requires furnitures that are with better design and functions.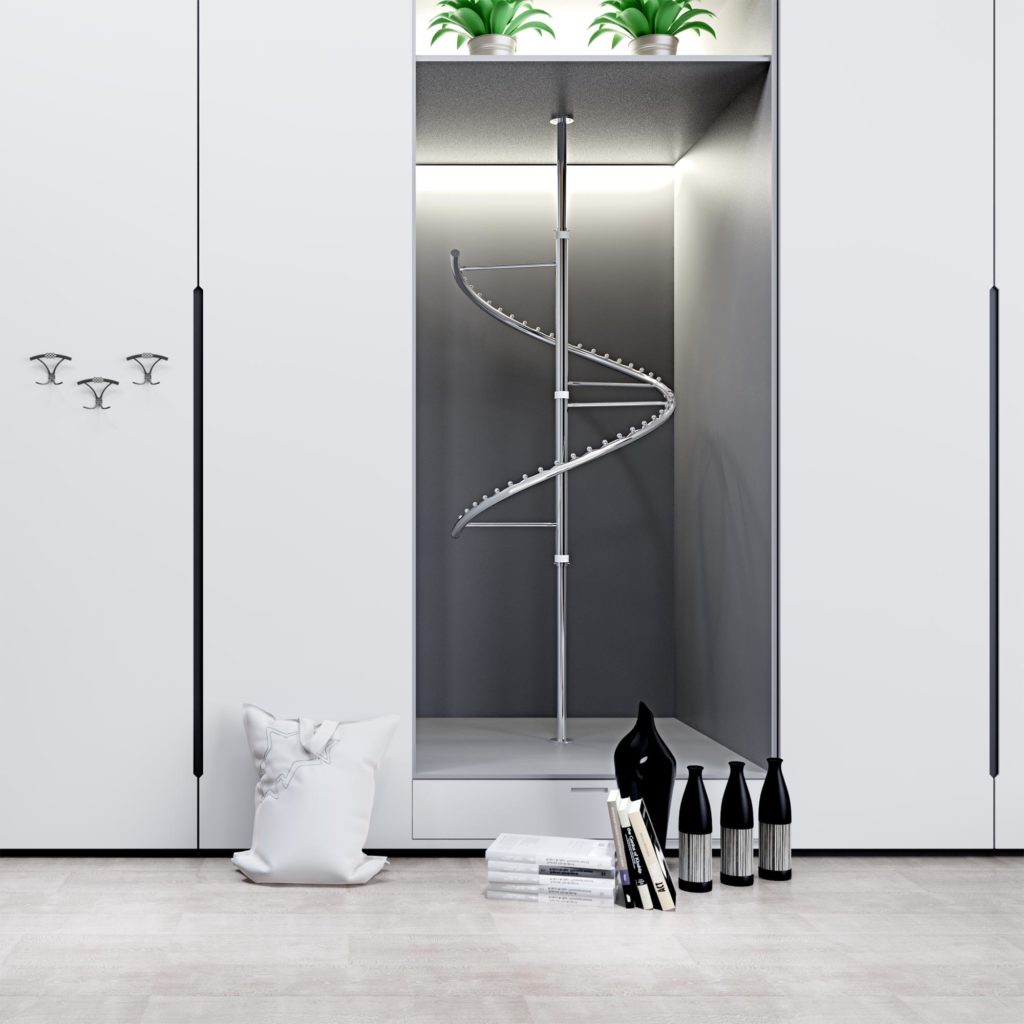 Everytime when you have a corner in your wardrobe, how would you deal with this space? Would you just simply leave it to be a clutter corner? Actually, you have a better chioce: ussing a Spiral Clothes Rack that can 360°rotate. Here is the recommendation: 360°Spiral Clothes Rack from Venace Household Inc.
Venace's Spiral Clothes Rack can solve any wardrobe that is in L-shape or U-shape. People can have easier access to the place which used to be blind spot. By turning the clothes rack, the wardrobe space is changed to be landscape orientation to portrait orientation,which is more friendly to those who have limited wardrobe room. Also, the number of clothes to be hung in the rack is numerous. There are 40 pieces of hanging balls that are divided in appropriate distance and anti-slip. Solidly separate from one to another and upper to lower, the hanging balls can help keep the clothes in a fabulous order. Furthermore, stiff stabilizer bars on both ends connect the spiral rack and the shaft, greatly reinforce the stability of the structure, avoiding any sway in use.
Like mentioned above, a good furniture should also be decorative. The 360°Spiral Clothes Rack from Venace has a fashion design which can be matched to different style of wardrobe. Also, it can match different size of closet. The chrome plated steel centre shaft can be adjusted within 290mm. No matter how big or small your closet is, the stremline spiral shape provedes a smooth hand feel and can avoide occasional abrasion. It shows elegance and means a stylish taste of choosing furnitures.
For more information about space-saving products, please feel free to contact Venace Household Inc.