What are common precautions customers to buy wardrobe accessories that is suitable for any place ? Reporter consulted· Wardrobe, Sofia, Hollywood-off and other professionals. Looks beautiful but also have a more rational use of space, custom closet annual market growth in double-digit, but fast-growing market also prone to quite a mixed bag, some companies just copied customize the appearance of the big brands, and there is no quasi-head design, resulting in many use the inconvenience, but a lot of consumers have errors on custom closet, only concerned with appearance and ignore details of small plate member cabinet.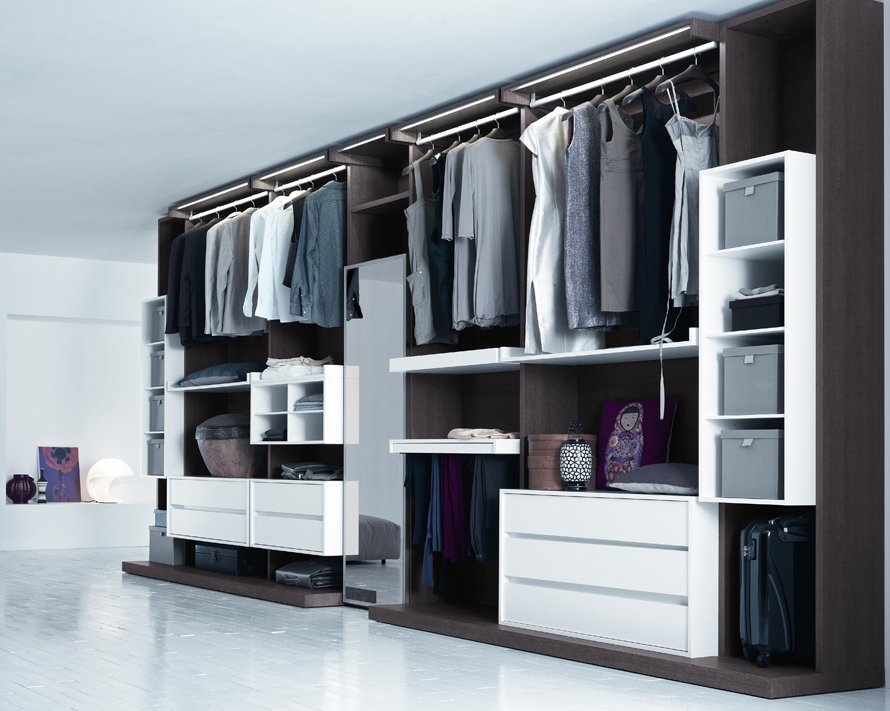 Door open to ease off
For flat or turn on the style doors, hinges quite critical, poor quality hinges are likely to cause the door closed lax or easy to clip hand, and good hinges general are designed with buffer, the buffer can also be forced to close gently touch sensor switch can be. According to reports, for the weigh of hinges, heavier material must be some thick, relatively durable hinges are embossed with the brand's trademark clear, clear whether the weight of the door hinge can identify good or bad to a certain extent , of course, more times to open and close.
The soft close doors rail prone to skip track, good upper and lower rails are equipped with pulleys, not only can guarantee smooth door switch, but also reduce the probability of Jumping, professionals explain, alloy frame with rails and doors of sufficient hardness, it is possible to reduce the deformation, sliding doors can also reduce the problem. In addition, the brand of wardrobe rails are good ,there are several small alloy block, called a locator, which allows the door closing more tightly, and the role of buffer, so as not to pinch your hands.
Clothing to put in order
Hanging bars known as "clothes on", good for hanging clothes rod square mosaic small plastic strip through a metal clothes hanger reduce scratching directly, to avoid noise. It is understood that many brands have their own wardrobe thoughtful design, such as the Hollywood-off clothing wardrobe pass and look consistent, so more beautiful wardrobe, the wardrobe has poetry sensing device, an open wardrobe, clothing through hidden lights blink. In addition, hangers in closet vertical settings, through the use of clothing can not take advantage of the small space, it must be scalable, but also pay attention to its material, otherwise deformation becomes non-scalable.
Professionally, there is now a special trousers rack, if be more scalable,it will have a greater suspension area, closet accessories, the core component of the rail is the most important. In addition, small square scarves, small jewelry and other small items get engage wrinkle easily, afraid to lose, this time a beautiful and practical jewelry, jewelry storage box is very important; and the width of the tie rack is large enough, can also be trousers and ties at the same time put, there are some small clothing such as socks, on the big drawer may be hard to find, or if placed in storage basket storage box can be placed in different categories, beautiful and convenient.
Last but not least, wardrobe accessories is a core part of the wardrobe, you must choose the right, a good wardrobe accessories to make you really enjoy home life.